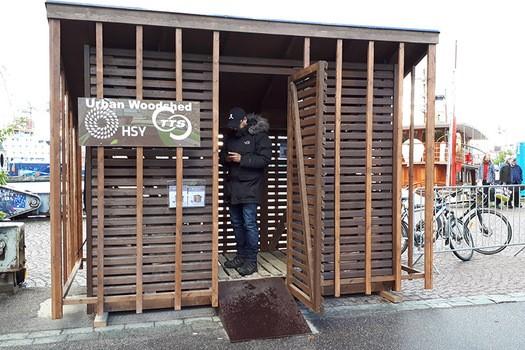 Helsinki-Uusimaa Region's smart solutions were broadly visible in a Smart Regions –conference's site event in Nosturi in Helsinki 1 June. A lot of positive attention was received by a driveless robotic bus, the Climate Street –project that aims at reducing energy costs and the Urban Woodsheat project, which focuses on curbing emissions.
Along with the Helsinki-Uusimaa other Finnish regions showcased their talents in the Tastes of Regions –social event. Lapland, Central Ostrobothnia, Oulu Region, Pohjois-Savo, South Savo, South Karelia, Tampere Region, Satakunta and Southwest Finland serviced the four hundred strong audience some project results together with little samples from regional small breweries.
A tour of smart locations attracted international guests
A bus tour took participants to a visit around the region's locations. The doors opened to VTT's piloting center Bioruukki, the smart neighbourhood Kalasatama, organic farm Knehtilä and the innovation center Urban Mill.
The two-day long conference was mainly organised by the European Commission. National and regional authorities from all over Europe gathered in Helsinki to discuss their experiences on the smart specialisation strategies. The conference hosted 800 participants and was opened by the Commissioners Jyrki Katainen ja Corina Cretu.