News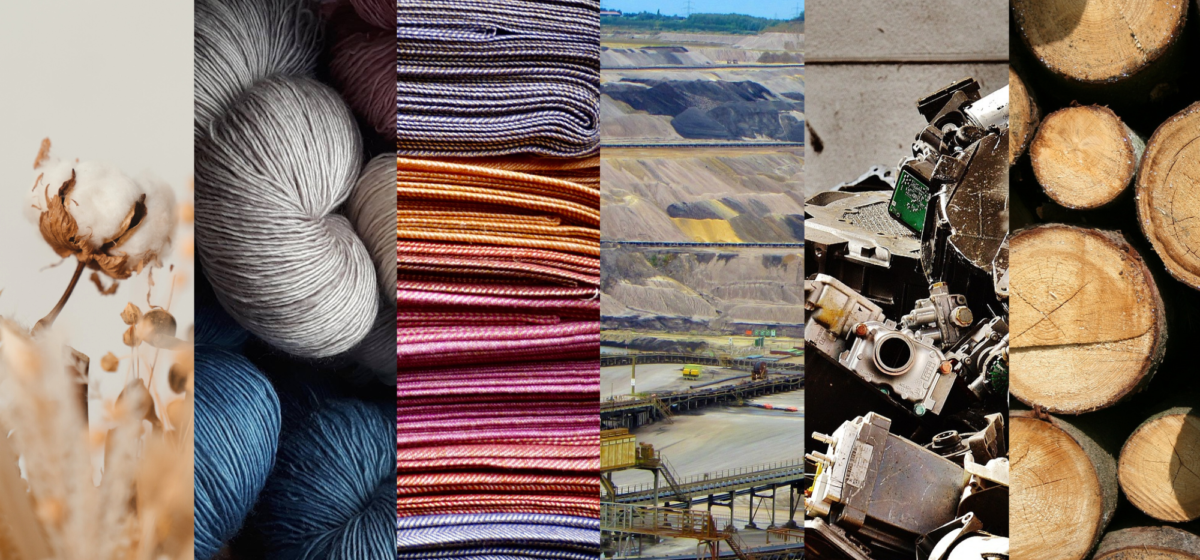 Blockchain As a Solution for Circular Economy and Climate Challenges
Efficient and responsible supply chains, maximising the lifespan of substances and materials, extensive reuse and recycling of products, reliable CO2 emission calculation – all these elements are essential parts of the transition towards a circular economy and tackling climate change, but far from reality yet.
Maybe somewhat surprisingly, blockchain technology can provide solutions to achieve these goals. Representatives of three startup companies – Circularise, Chemchain, and Minespider – shed light on how blockchain technology can be utilised to create reliable digital product passports.
The Issue
Unfortunately, companies often don't see the incentives to be transparent about their supply chains or raw materials of their products. Such information would be crucial to verify the sustainable origin of raw materials.
– Companies are not used to sharing information; they might think that it's only an additional burden, or that they'd have to give away trade secrets, says Laura Corredor, project manager at Circularise.
Lacking transparency makes it difficult for the consumer to rely on sustainability claims made by brands, and for end-of-life recycling actors to know what materials a product is made up of.
– End-of-life actors must be certain of the content of the product that they have collected. For example in the textile industry, when collecting used clothes and other textiles, mixing different types of fibres in the recycling phase can be detrimental, says Lorenzo Zullo, founder and CEO of Chemchain. The same goes for textiles that have undergone particular treatments or printing processes, which could compromise the quality of the final recycled material.
Additionally, many products, such as electronics, contain high-value materials like precious metals, but only in small quantities. Without effective tracing and tracking tools, consumers and waste collectors are unaware of the valuables and unable to recollect them in sufficiently high volumes to make the recycling possible – so the products, together with the valuables, end up going to waste.
Why Blockchain?
Then what does blockchain technology solve? Making all information publicly available would be a problem for most suppliers. However, with recent developments in encryption and privacy technologies, such concerns can be overcome using public blockchains.
Public blockchains are decentralised, meaning that the control over who can access a blockchain or view its data is not centralised. Instead, whoever enters the data controls who can view or access it. This eliminates the need to trust any specific organisation to manage the data. Data that is entered on a public blockchain cannot be manipulated, deleted, or changed in any other way by any other party.
– If a company's supply chain works well, it might be reluctant to share it with everyone. A well-working supply chain can constitute such a commercial advantage. The technology, however, allows the company to choose how much information is shared and to whom; whether that's to everyone, to the actors in the supply chain, to customers, or only to auditors, says Volker Krümpel, co-founder of Minespider.
Brands that utilise digital product passports on a public blockchain can therefore gain a competitive edge by presenting reliable sustainability claims. The suppliers, on the other hand, can strengthen their credibility towards their downstream customers.
Instead of a company seeing it as a burden to disclose their data, they can see it as an opportunity to prove how valuable they are in the chain in enabling circularity, or for a brand to prove that their sustainability claims are not just greenwashing.
More Reliable CO2 Emission Calculation
Blockchain technology also enables companies to calculate their full Scope 3 CO2 emissions, by making it possible to record the aggregated CO2 emission information in the supply chain. For comprehensive calculation, it's essential to know the emissions of the complete journey of the product, from raw material to final product.
---
Certain blockchains, for example used by some cryptocurrencies, infamously require high energy consumption due to so-called mining. The blockchain models that Circularise, Chemchain, and Minespider use in their Digital Product Passports, however, does not involve mining.
---
With the initiative of the European Innovation Council, Helsinki-Uusimaa Regional Council and Forum Virium Helsinki have undertaken a co-creation process with Circularise, Chemchain, and Minespider to solve circular economy challenges related to supply chain traceability and transparency.
This article is based on a webinar organised by the Helsinki-Uusimaa Regional Council on October 26, with the aim of presenting circular economy solutions provided by blockchain technology.
Return to listing