Cases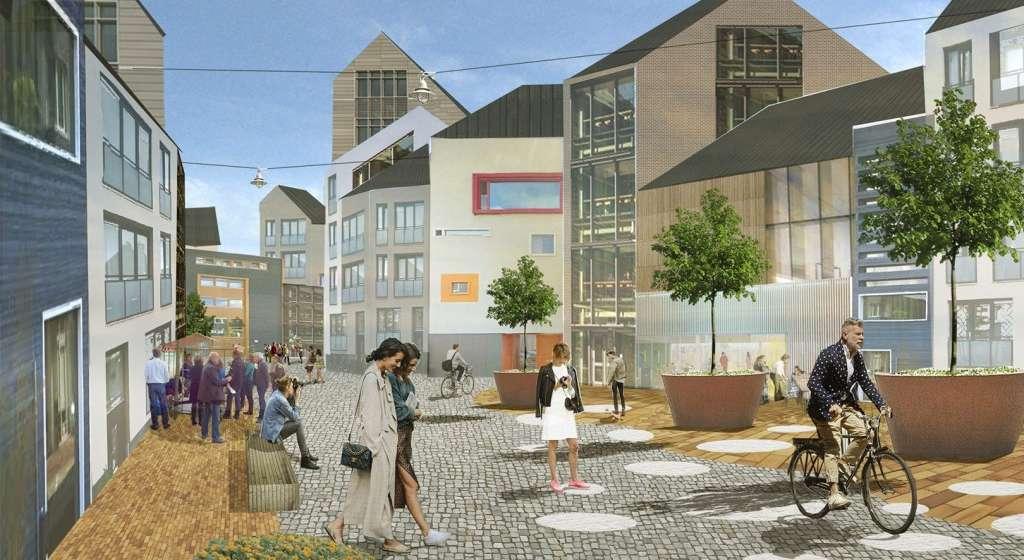 Climate neutrality
An industrial area turns into a liveable circular neighbourhood
Kera is an industrial district in the City of Espoo, 20 minutes away from Helsinki next to excellent connections. The idea is to turn Kera into a showcase district for circular economy within the next decade.
The development goal is a long-term one. While the area is being built, the City of Espoo and local organisations fill the roadmap with interim activity. They focus on communality and experimenting. The question is: how to transform an industrial area into a liveable neighbourhood?
From Nokia partner startups to sustainable lifestyle, reuse and crafts
The "new Nokia" chose Kera as a location for its headquarter campus, opening a startup space called Quja for interested technology partners.
The district also has many affordable offices, warehouses and other multipurpose spaces that make it a good location for startups or creative individuals that wish to test, tinker and build things. Nearby Helsinki Metropolitan Area Reuse Centre provides access to material flows and cooperation possibilities for sustainable lifestyle, reuse and crafts.
Co-op City wins Kera Challenge – part of Nordic Built Cities Challenge
Finland's biggest retail group, S Group, is relocating its 22-hectare logistics centre from Kera, which leaves the door open for new redevelopment on the site. Kera Challenge, on how to transform an industrial park into a liveable neighborhood with circular economy focus was chosen out of Finnish candidates as a competition case for the international Nordic Built Cities Challenge. The challenge provided solutions that can be scaled in other urban development locations as well. Co-Op City was announced as the winner of Kera Challenge in Korjaamo, Helsinki at Nordic Built Cities Benchmarking Forum June 16th. Check out illustrations of the winning team, Co-Op City here.
Kutomo' pop-ups, events and activity bring life to Kera District as it develops
While the planning and redevelopment of the Kera district goes on, an emerging network of circular economy actors called Kutomo takes its first steps. Currently the Kutomo network gathers together more than 50 actors that come from startups, established companies, NGOs, education and R&D organisations. These actors work together on the theme of circular economy from the point of view of:
'Maker' culture
Lean entrepreneurship
Co-creation culture
Frugal Innovations
Sharing Economy
Recycling
Local Food Production
Local Logistics
Small-scale Manufacturing
Platform Technologies
To name a few examples, these include Entocube, an Espoo-based technology company which offers the world an efficient and ecological protein source – based on insect farming.
PiggyBaggy is a ride-sharing service for goods. The aforementioned Helsinki Metropolitan Area Reuse Centre is also aboard.
The long-term goal is to establish a physical co-creation circular economy hub in the Kera District: It will be a location where these actors can meet, experiment and prototype solutions. Before that, activity will take place in the form of pop-ups and events. Some will be organised in Kera, others all around Helsinki-Uusimaa region, Finland and internationally.
Call to action
The Kera District is the right place for those interested in the reinvented Nokia or making use of the opportunities presented by the broad scope of the circular economy theme.
Kera
District in city of Espoo
For further information, please contact: 
Pekka Vikkula
Project Director
+358 46 877 2601
pekka.vikkula@espoo.fi
Return to listing
Kera
District in city of Espoo
For further information, please contact: 
Pekka Vikkula
Project Director
+358 46 877 2601
pekka.vikkula@espoo.fi