Cases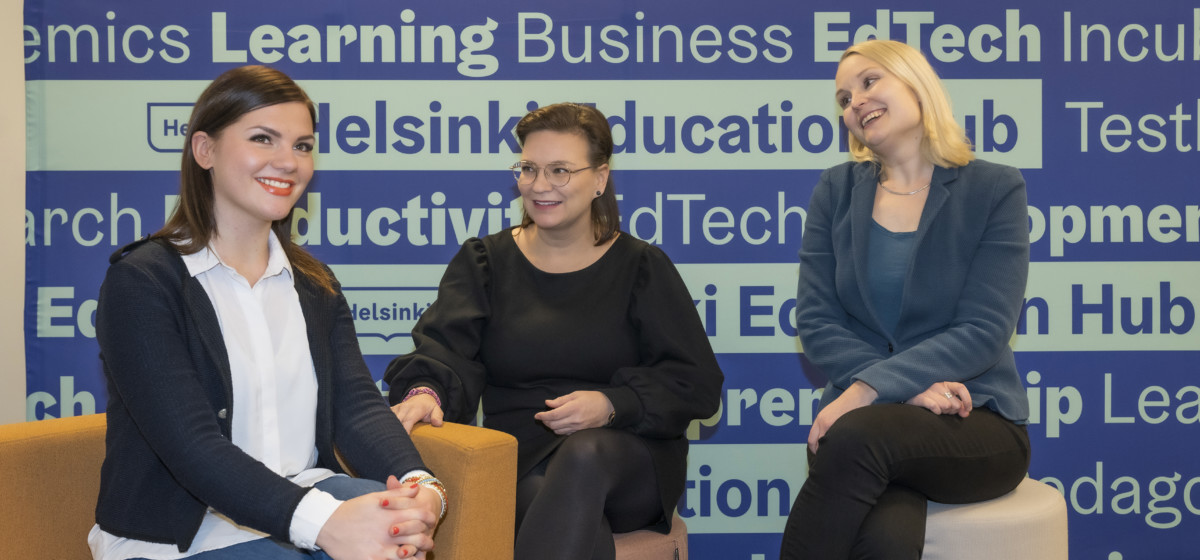 Citizens' city
EdTech from day care to vocational education
More and more, technology serves as a good tool for learning. Many pilot projects are underway in Helsinki, which support learning starting all the way in early childhood education and care.
The Helsinki Education Hub in Töölö started about a year ago in the building of the former School of Economics. It's mission is to advance the development of educational technology (EdTech). On a weekday in November, you can hear multilingual hums of conversation in the entrance hall. Enjoying a cup of coffee gives you enough time to exchange news with the others working in the same premises. After that, you can retreat to a quiet spot with your own work.
In the Hub, the start-up MARKED by Ms Ida Nevalainen has received guidance and coaching regarding business growth. 20 teams or companies start their business in the incubator every year. MARKED has been fast-moving already from the start. Their mobile application supports emotional and interaction skills. It helps the end user learn about themselves, and gives support in various situations in life.
– In the future, we can still be spearheading in the educational world with the theme of wellbeing and show how both physically and mentally healthy pupils and students truly can achieve better learning results.
Ms Nevalainen has been working as a teacher herself and therefore knows well the educational material on emotional and interaction skills that is available for schools. However, teachers are often overburdened, and everything extra is easily put aside. So she started to think about how to lessen their burden at work and to give the pupils guidance on how to handle emotional skills.
– We are facing a mental crisis among young people right now, and the need for preventive measures is certainly there.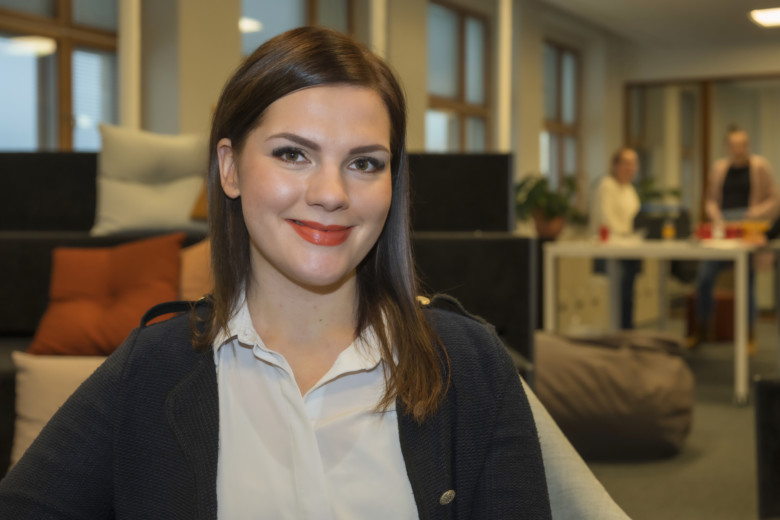 MARKED created an application with many programmes on wellbeing that appeal to the youth. By participating in them, they can score points that can then be used for various fees of cultural and sports services, such as going to the cinema, local swimming pool, gym, or a café.
The application also offers low-treshold service for conversational therapy, helping the young feel both seen and heard. It has been developed in collaboration with pupils from different schools in Helsinki.
–In the secondary school Etu-Töölön lukio an entrepreneurship course for the application development is offered to 32 pupils. I believe that through collaboration with a real company, the students have gained a lot of knowledge about entrepreneurship and product development. They have given me the best ideas of development, along with concepts I would not have thought of myself. It has been truly important to be able to develop this application together with the target group.
She hopes that the pupils have also gained a lot of knowledge about how their work can make a difference and that what they do and think matters.
Her company has also collaborated with the Haaga-Helia University of Applied Sciences. During their course, the students have made application prototypes.
– All students wanted an assignment linked to a real-life situation of a company. It resulted in five different prototype versions to be tested with the students.
Splendid test environment for product development
Helsinki is a pioneer in educational technology. Senior Adviser Ms Anna Rantapero-Laine from the City of Helsinki tells us that they receive many calls from companies in this field of business. No surprise, as the city can offer a well-functioning test environment for product development.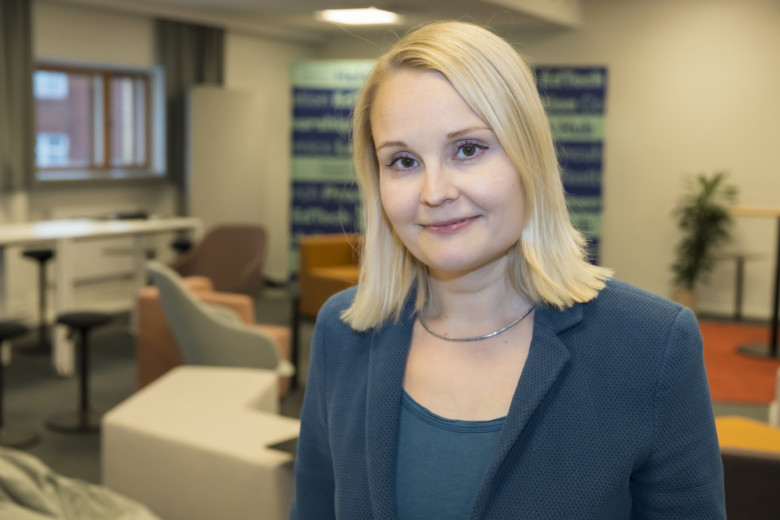 Models for piloting have been built through co-creation, which already started in 2017 within the comprehensive project Six City Strategy (6Aika). The co-creation displayed the need to continue the test-bed activities with new technologies and look for new solutions for practical activities.
– We noticed how everybody seemed to gain from co-creation; companies, teachers and pupils, Ms Rantapero-Laine says.
Companies were able to get practical information and ideas to continue developing their products. Both teachers and learners benefitted from practical solutions, but they also learned about entrepreneurship and start-ups.
Innovation competition bringing new ideas
The city has challenged companies to co-create through innovation competitions. Companies have been challenged to develop new learning paths and new experiences for visits to the Korkeasaari Zoo and the Suomenlinna Maritime Fortress. Shared workshops were arranged for them, and the ideas came especially from the potential visitors, the learners.
One of the aims is to produce new solutions that utilise augmented reality (AR) and immersive experience (XR) together with learners and teachers.
Deeper learning is possible for instance with games. The learners could share their views about which parts of the games are functioning well, and which parts call for more development. They have also joined the work in creating new game characters, storytelling and functionality.
When developing the applications for Korkeasaari and Suomenlinna, the learners were given a lot of information about rainforests and the history of Suomenlinna, but also about new technologies and how to utilise them.
The companies involved have also given positive feedback. They praised the teachers' abilities to find solutions very quickly.
– Representatives of the companies told us that when doing this on their own, they would have been pondering and considering some detailed solutions for hours, but the pedagogues were able to see and figure them out immediately, told by Ms Marjo Kenttälä, Innovations Agent at the City of Helsinki.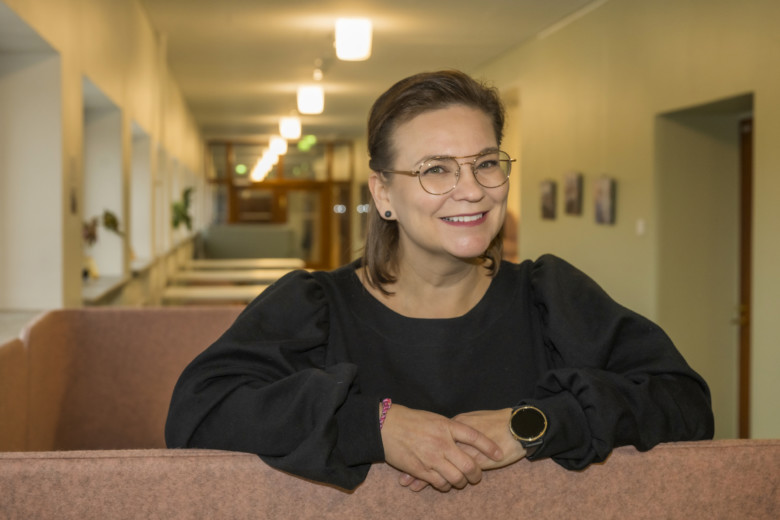 The artificial intelligence solutions developed for both Suomenlinna and Korkeasaari support the concept of the entire city as a learning environment. Both places are extremely popular among pupils. The co-creation can be thanked for offering more rewarding visits, as the applications can offer information in a way that truly interests the learners.
– It was a thrill in the spring, when the pupils participating in the co-creation came to Korkeasaari and were able to see their brilliant ideas in the presentation of the excursion site.
The latest innovation competition challenged companies to come up with ideas on how to utilize ethical artificial intelligence in learning. The competition was international, so for the first time, companies other than Finnish ones were also able to participate.
– The goal is to build a new artificial intelligence solution together with the company, city experts, and users that supports the understanding of the content of text-based learning materials in various subjects in an innovative and interactive way. This can support the development of learners' reading skills by using new technologies, Rantapero-Laine says.
Read more: Korkeasaari Zoo AR game & Suomenlinna mobile game
Still a strong brand
Finns have been worried about the latest Pisa results (the OECD's Programme for International Student Assessment), because pupils of Finnish schools have not been at the top lately. However, the results are still rather good.
Ms Rantapero-Laine tells us that the brand of Finnish education is still in high demand globally. This can be seen in the number of foreign visitors to the Helsinki Education Hub. Finland is an interesting country for educational purposes, and not so long ago, delegates from Portugal were informed about recent innovations.
Ms Nevalainen from MARKED is aware of the continuously good reputation of Finnish education. She believes it can help scale internationally in this field.
MARKED has already gained a foothold in the US, where a piloting of the application is expected to start in January 2023. There are plans of other exports abroad.
– In the future, we can still be spearheading in the educational world with the theme of wellbeing and show how both physically and mentally healthy pupils and students truly can achieve better learning results.
Return to listing
What is Helsinki Education Hub?
The first ever EdTech focused incubator program gathers together the best educational and EdTech innovations.
One of the main goals is to promote EdTech entrepreneurship and new businesses. They offer goal-oriented dealflow path from idea to innovation.