Events
10 Days 100 Challenges
30.5.2022 - 7.6.2022
10 days 100 Challenges is a unique 7-day open innovation program where participants and companies can learn new worklife skills and solve challenges together. With the help of innovative companies, professional experts, and inspiring coaches, this event consists of an open, online course and a 7-day innovation event. During the 7-day event, participants from Helsinki's three Universities of Applied Sciences (Haaga-Helia, Laurea and Metropolia) will work together with interesting companies to solve real business problems.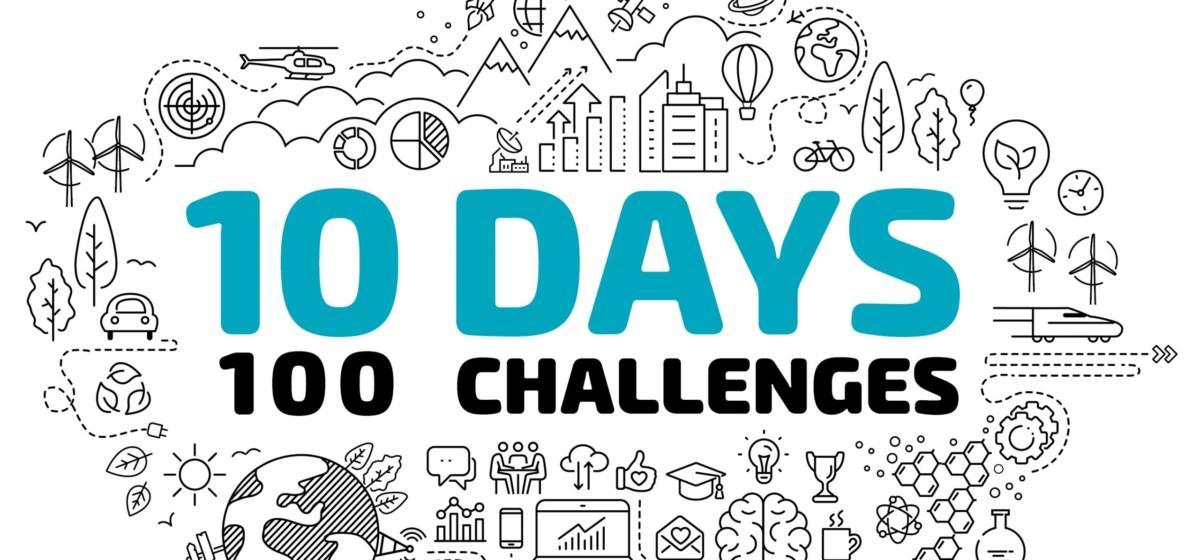 2022 theme: Sustainability and digitalisation
This year's event is planned to take place in-person at Metropolia's outstanding Helsinki XR Center. In line with the theme of the Helsinki-Uusimaa European Entrepreneurial Region year, the event will focus on sustainability and digitalisation.
10 Days 100 Challenges is a unique opportunity for open innovation, employer branding and recruitment of new talent. Companies will have a chance to work closely with students with organisation specific challenges. The 2022 theme is Sustainability and Digitalisation. As a participant company, you can provide a maximum of 3 challenges that are preferably related to the theme.
You will work with the teams as closely as you wish, to find a workable solution for your business problem. In previous years, this means that during the 7-day event, you can expect to spend 10-15 hours on average with your team(s). But more is possible!
This is also a great learning event for your company to see new methods in action and to observe what the future of business problem solving can look like.
Companies, join this innovation event by contacting
Juha Järvinen from Metropolia UAS at juha.jarvinen@metropolia.fi, or
Pamela Spokes from Metropolia UAS at pamela.spokes@metropolia.fi
Students can enroll here.
Watch the video below with Juha and Pamela from Metropolia to see what's in it for businesses!
00:00 Introduction
00:46 What's new this year?
01:18 What's the Massive open online course?
02:09 How does 10 days 100 challenges promote sustainability? What's in it for the companies?
03:10 How to participate
03:39 What do you wish the outcome of the program to be?
Return to listing