Cases
Climate neutrality
Innovative ecosystems for future sustainable food 
What kind of food will we be eating in the future? And how will it be produced? Right now, a lot is going on inside sustainable food ecosystems in the Helsinki-Uusimaa Region.
No one can longer doubt the need to rethink our entire food production system due to the climate crisis. But the food industry trends and practices are changing, and that is surely good news, as innovations made in new ecosystems are opening new paths for entrepreneurs and businesses.
Let us start with Ms Reetta Kivelä, a food innovator and entrepreneur. She is one of the founders of Gold and Green Foods that created Pulled Oats (Nyhtökaura), which is now distributed globally. Currently, she is also working as a Professor of Practice in Food Innovations at the University of Helsinki.
– I can clearly see how new networks are developing around the food startups. At the same time, bigger players are looking closely upon what we are doing. Big food companies function differently, and they need the newcomers for finding new ways to think and change. Ms Kivelä is pleased about this cooperation between different startups and naturally also about larger corporations and startups collaborating.
In addition to the duties at the university, Ms Kivelä is working at the Nordic Umami Company. The company describes itself as an innovator of natural food technology and ingredients with an umami taste. It strives to develop the flavour of plant-based food and at the same time, the circular food economy – by using the leftovers of food industry, like cereal peel.
Ms Kivelä is also aiming at accelerating sustainable food ecosystems. Her working space of the company in Karamalmi, Espoo is shared with a few other food startups.
– Inside these new and innovative ecosystems, I wish to see a clear goal, along with clear values. For us to get such food systems that our planet is able to sustain, we need an enormous amount of new solutions and enough people with different angles.
Win-win-win-win-situations
New sustainable food solutions with different angles are the goals also to be found at the Metropolia University of Applied Sciences (AUS) with an Urban Farm Lab (UFL) environment that was founded just a few years ago. The Metropolia AUS is working closely with other research institutes and business ecology system companies. The new innovations in products and services are being developed for both the national and international markets.
– I am positively surprised about how much we have already achieved – although the coronavirus has slowed us down to a certain degree, says Mr Kaj Lindedahl, Senior Lecturer and Project Manager at the Metropolia UAS.
The UFL has collaborative learning spaces for experts, companies and students. All these groups can utilise the versatile expertise, facilities and laboratories on the campuses.
– Our students need to cooperate closely with companies. When we started our UFL, a few startups joined us at the very beginning. They wanted to develop their innovations in this environment, in a close relationship with us. So far, tens of theses have been made, and thousands of hours have been spent to find smart solutions together with many companies involved in the Lab´s innovations.
The work goes on and new startups are joining the Lab.
– I would call this a win-win-win-win situation. Help is given to the companies to solve their problems quickly and easily, the students get valuable experience from cooperating with the startups and we who are working at Metropolia receive the knowledge how food innovation business is in fact developing, what kind of solutions companies are really developing and what exactly they still need to solve, Mr Lindedahl reflects.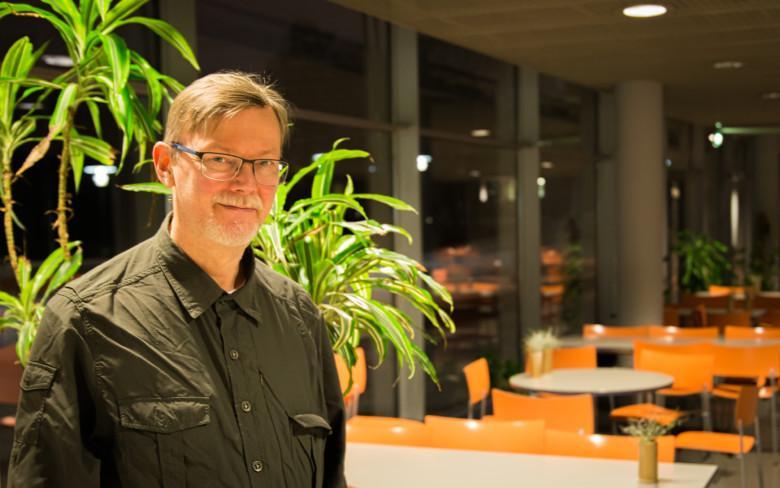 Meaningful and urgent challenges
Ms Kivelä and Mr Lindedahl are both aware of the meaningfulness and urgency of the challenges they are trying to tackle. When Ms Kivelä began testing the possibilities for the use of oats as protein sources in 2014, hardly anyone talked about food startups back then. Pulled Oats can unquestionably be considered a forerunner when it comes to sustainable food innovation startups in Finland. The demand for Pulled Oats was already huge at the beginning and it was the winner of the Finnish Food of the Year 2017 contest, voted by consumers.
Mr Lindedahl can spot the enthusiasm for sustainable food innovation among his students.
– Sometimes I even need to tell them to slow down a little bit and give space for more students lining up for the Lab, he tells us.
At UFL, the students and startups implement and demonstrate new kinds of food production ecosystems in an urban environment. They are also able to promote sustainable farming techniques. For example, water farming and air farming have already been tested there. Among others, herbs have been farmed in a closed farming system in cooperation between startups and students.
The Farm is trying to find ways to cut CO2 emissions and to reduce the amount of water used in the processes.
– The nutrients are handled in a closed loop, and thereby we are achieving our ultimate goal, which is to do no environmental harm, Mr Lindedahl says.
The UFL is also trying to figure out how this is all influencing the state of security regarding Finland's food sufficiency. How much are we depending on the import of foods?
Finnish advantages
Ms Kivelä knows that sustainable food systems need interdisciplinary and segment ecosystems. Innovative ecosystems are based on sustainable values. As a scientist she states that the big topic right now is a regenerative production.
– The microbes play an important role here; whether you want to preserve ingredients fresh or have a carbon sink under the ground.
The challenges of the food industry are certainly not solved easily, but both Ms Kivelä and Mr Lindedahl agree upon Finland having certain advantages in finding solutions. The ecosystems are developing rapidly, and the Finns form a suitable sized community to test the innovations before they are entering the global market.
Featured Image credit: Viikki Food Design Factory, The University of Helsinki
Return to listing