Cases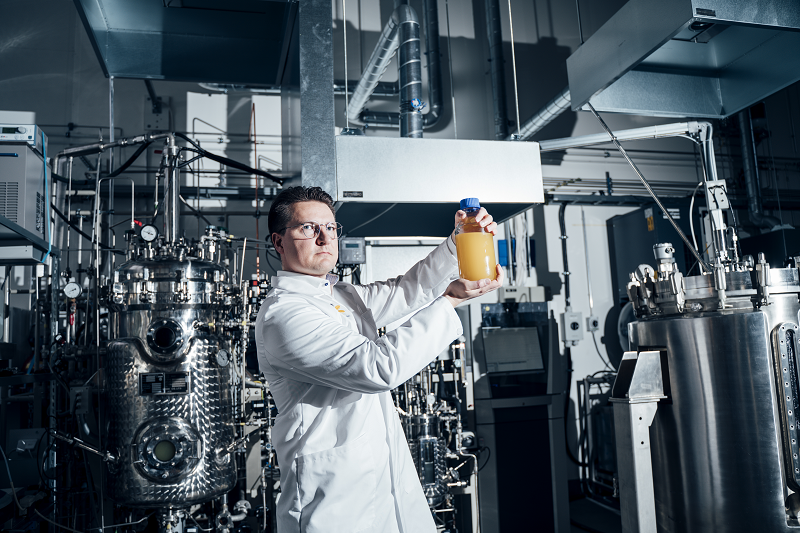 Climate neutrality
Solar Foods makes food out of thin air
Solar Foods is a research-based company whose goal is everything but modest: to disconnect food production from agriculture. The startup makes science fiction reality by producing edible protein from electricity and air.
The message of climate scientists from all over the world is loud and clear: man-made carbon dioxide emissions have to be cut down sooner than later in order to control the irreversible effects of climate change.
It is estimated that the world's population will grow from the current 7,7 billion to nearly 10 billion by 2050. As more and more people need to be fed, the emissions resulting from food production and agriculture are an increasingly pressing problem. The environmental issues related to farming do not stop there. Agriculture also consumes massive amounts of irrigation water, pesticides and land area.
Former scientists from VTT Technical Research Centre of Finland in Espoo and Lappeenranta University of Technology are tackling this problem with an innovation that sounds more like science fiction than reality. They want to detach food production from the limitations of agriculture and climate by creating nourishment in a closed system using only electricity and air.
Guilt-free delicacies
Founded in late 2017, Solar Foods is a company that aims at bringing a new kind of food to the market. The enterprise's brand is a protein called Solein that is created in a similar vein to beer brewing – only instead of sugar the process uses carbon dioxide and hydrogen as the main ingredients.
Solein is produced by placing a naturally occurring microbe in water and feeding it with carbon dioxide bubbles. The water is decomposed by means of water electrolysis to hydrogen that the microbe then consumes. As a result the microbe grows and can be used as a source of protein in different food applications.
"The composition of Solein is nearly identical to that of soybeans or algae. It consists of about 50 percent of protein, 20–25 percent carbohydrates and 5–10 percent fat," says Solar Foods CEO Pasi Vainikka.
The difference, however, is that the production of one kilogram of Solein uses 250 times less water than the production of soy. When compared to beef the number grows to 1,550.
Vainikka sees three possible food applications for the protein. First, it can be used in the form of flour mixed in existing products like bread, plant-based dairy products and ready meals. The second possibility is the creation of a new plant based meat replacement, following in the footsteps of products like Pulled Oats® or Beyond Meat. Thirdly the Solein technique could be used as a source of amino acids for producing cultured meat.
"The protein in itself doesn't taste of anything, which means it can be easily used in any kind of food products," Vainikka says.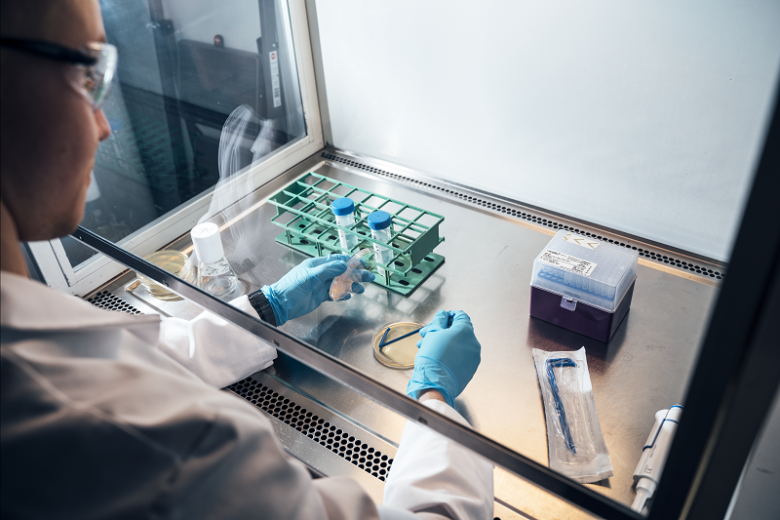 Proteins for outer space
Because the production of Solein doesn't depend on arable land or weather it can be prepared anywhere, be it urban areas, desert – or even outer space. Solar Foods is one of the startups funded by the European Space Agency's Business Incubation Programme, and is at the moment developing a system for producing proteins for space flights to Mars.
"This is not only a worldwide opportunity but also an intergalactic opportunity. The world is not enough for us!" Vainikka says and laughs.
Solar Foods received two million euros worth of seed funding in 2018 and a pilot production plant in Espoo is already up and running. The next step is to start executing the necessary consumer product tests so the protein can be authorised as a novel food by the European Union.
The goal of Solar Foods is to start the commercial production of Solein in 2021. However, the company isn't planning to launch a consumer product of its own. Instead the startup is looking for food producers to partner up with. Vainikka has a clear message for anyone interested.
"Joining the Solar Foods story is an excellent chance to be a part of the future of food."
Image credits Vilja Pursiainen.
Solar Foods
Founded in 2017
Spinoff from a VTT and LUT research programme
A food-tech company
For further information, please contact:
Pasi Vainikka
CEO
+358 40 5825 987
pasi@solarfoods.fi
Return to listing
Solar Foods
Founded in 2017
Spinoff from a VTT and LUT research programme
A food-tech company
For further information, please contact:
Pasi Vainikka
CEO
+358 40 5825 987
pasi@solarfoods.fi