Cases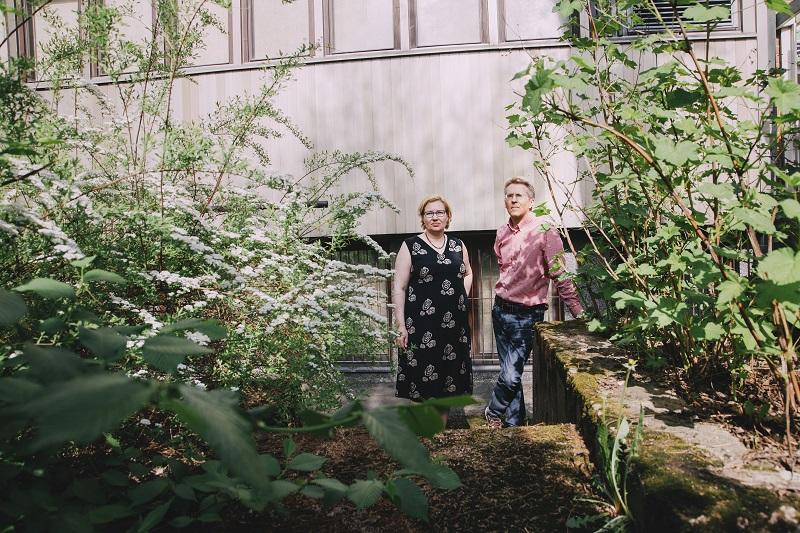 Citizens' city
Sosiaalitaito aims for more effective health and social care
The health and social services of Finns has improved immensly. Wellbeing is not however, evenly distributed and services are potentially increasingly polarised. Whereas some Finns live a more abundant and secure life than any generation before them, others are facing a heap of complex problems.
"This can be seen in, for example, the social exclusion of young men and poverty among families with children", explains Merja Salmi, managing director of Sosiaalitaito.
SIFT project explores health and social services in the region
Sosiaalitaito is a centre of expertise on social welfare for Western and Central Helsinki-Uusimaa Region. For almost twenty years, it has produced information on wellbeing – as experienced by the inhabitants of this region on social welfare services and their usage. The ongoing SIFT project run by Sosiaalitatio is geared towards Finland's upcoming health and social services reform. It aims at directing social welfare and healthcare resources to where they are most needed.
The SIFT project identifies nodes and overlaps in health and social services by analysing information on "heavy users" and layers of social and health care services. According to research, these include, for example, the clients of child protection, mental health and substance abuse services, as well as the elderly.
Helsinki-Uusimaa Region provide large enough sample for SIFT project
During the project, the Sosiaalitaito research team collected information on the service processes of 85,000 people in three towns in the region: Karkkila, Lohja and Vihti during a six-and-a-half-year reference period which run from from 2009 to 2015.
According to Salmi, the Helsinki-Uusimaa region, where these towns are, represents a cross-section of Finland in many different ways. This makes it possible to generalise the preliminary conclusions to a broader population.
"In studying phenomena as specialised as these, finding a large enough sample can be difficult in a country the size of Finland. The Helsinki-Uusimaa Region is a densely enough populated region with a very heterogeneous population and therefore provides a large enough sample."
Service needs are piling up
According to Salmi, the system at present works only when the client's service need is short-term, clear and sharply defined. For those clients who use more services, receiving assistance might be rigid, slow and fragmented. The problem arises from the fact that social and health services do not communicate with each other well enough. Sometimes the heath and social service needs do not even meet within the same unit.
"One family may simultaneously be within the sphere of adult social work, basic social assistance, child welfare as well as various special and basic healthcare services. The professionals may not even know about the contents or aims of all the services provided."
When information does not flow, the client has to clarify their needs and life situations over and over again, even if they have already communicated the same issue multiple times. Care or support processes do not progress, but are interrupted midway and the client has to begin the same round from the beginning.
For clients, a predictive model can manifest a better servive
This is what SIFT is aiming to change by seeking a way for professionals to identify these challenges as early as possible.
The one-and-a-half-year study is due to end at the end of the year 2018. The second stage of the project, in which the changes will be concretised and implemented, will be launched in 2019. According to Salmi, this stage is not possible without health and social service experts and professionals – and that's why they have a wide network of experts collaborating with the project.
What may follow from the SIFT project, then?
"From the client's point of view, the predictive model built on the basis of the analyses will hopefully manifest as a more flexible, comprehensive and faster service. As the resources will be targeted more appropriately, the benefits will also accrue to social and healthcare professionals, whose professional knowhow will be better utilised."
Sosiaalitaito
Centre of expertise on social welfare for Western and Central Helsinki-Uusimaa Region
See website (in Finnish)
For further information, please contact: 
Merja Salmi
+358 40 720 2500
merja.salmi@sosiaalitaito.fi
Return to listing
Sosiaalitaito
Centre of expertise on social welfare for Western and Central Helsinki-Uusimaa Region
See website (in Finnish)
For further information, please contact: 
Merja Salmi
+358 40 720 2500
merja.salmi@sosiaalitaito.fi