Cases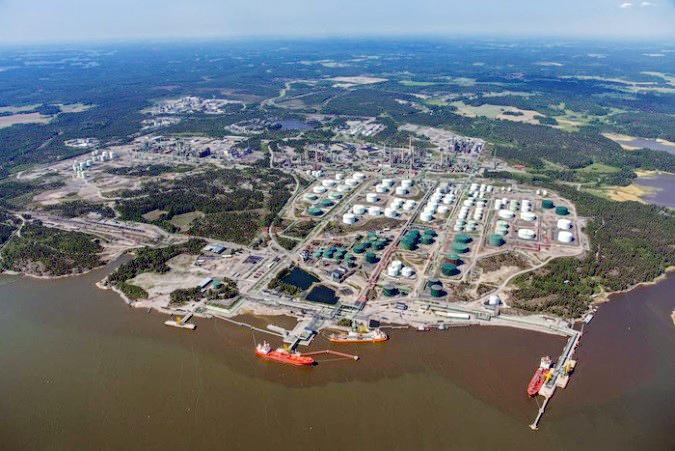 Climate neutrality
Sustainable renaissance in largest biofuels cluster in the Nordics
The Kilpilahti industrial area in Porvoo is the largest petrochemical refinery and biofuels cluster in the Nordic countries. Now the City of Porvoo and Posintra development company plan enhanced circular economy activities in the Kilpilahti area and build its future with local companies.
The industrial park is partly based on current business operations in the area but it also seeks new initiatives. There are 10 companies operating in the area employing 3,500 people. The companies have a cooperative production chain from crude oil to plastics and from biowaste to biofuels.
– The goal is to create new business from bioeconomy and circular economy in the Kilpilahti industrial park, says Project Development Manager Matti Herlevi from Posintra.
The project develops world-class industrial hub
The development of the industrial park starts with a common vision, which aims at developing a world-class industrial hub for circular economy. Business models that will help attract investments are formulated in a regional development project Pobi – Porvoo Kilpilahti evolving into a biobusiness park.
Several needs and wishes arose already in the workshop held together with the companies in February 2016. Expressed needs included ideas such as a smart local energy grid and its optimisation as a service, solutions utilising waste heat, a biogas plant, industrial symbioses involving local agriculture, resource efficiency services, common service operator, and that's not all.
The plan also includes boosting the collaboration of participating companies and improving their business opportunities. The Pobi- project will map out cooperation potential among Kilpilahti's current and prospective companies.
The initiative is driven by Posintra development company and the City of Porvoo. Posintra has received funding for the initiative until the end of 2017 from the European Regional Development Fund.
Pobi -project ended in 2017. More information about results of the project here.
Posintra
Development company
Located in Eastern Uusimaa
For further information, please contact: 
Leena Alihakkola
Director of Environmental Business
+358 40 730 5440
leena.alihakkola@posintra.fi
Return to listing
Posintra
Development company
Located in Eastern Uusimaa
For further information, please contact: 
Leena Alihakkola
Director of Environmental Business
+358 40 730 5440
leena.alihakkola@posintra.fi