Cases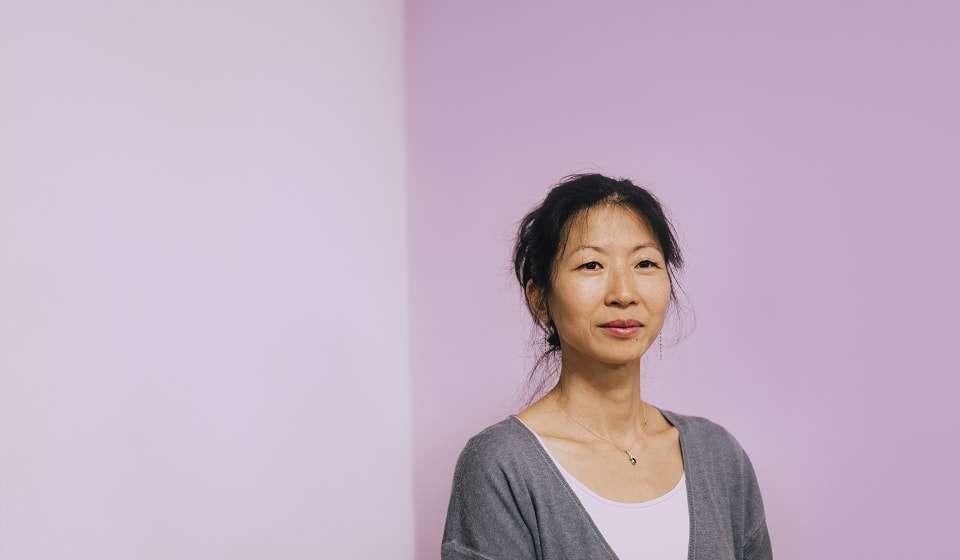 Citizens' city
The Shortcut opens the world of startups to everyone
In Finland there are many people with remarkable skills looking for interesting job opportunities. But sometimes a new job can be hard to find. The Shortcut, a non-profit organization that wants to open the startup world to everyone, is tackling issues around this theme.
The Shortcut supports, among other things, international talent and highly-skilled immigrants through technology and startups in order to put their expertise to use.
-We have participants from all walks of life. Some are foreigners who want to integrate into Finnish society, some are Finnish people looking for new and exciting opportunities. It is all about lowering the barrier for participation, optimising skills and encouraging more people to create startups or work for one," tells Anne Badan, the CEO of The Shortcut.
The tech-community in the Helsinki region is open to diversity
The Shortcut is an organisation owned by the Startup Foundation. The Helsinki-based community works independently, and gets funding from the private sector. The Shortcut offers a wide range of activities, such as coding clubs, networking events, workshops and bootcamps, all run mostly by volunteers. It also has a talent programme and a longer series of workshops called the School of Startups.
Diversity is one of the key features of the community.
-The tech community is open-minded but can still feel exclusive. If you are not 22-year-old or studying engineering, economics or design, you might feel detached from the startup circles. That is where we step in," Badan says. "We want to show that the tech community and startups are open for everyone. Technology is the fastest integrator when it comes to job creation and is easy to access as local languages are not a pre-requisite to succeed."
Opportunities for eager doers
Badan feels that technology and startups are great ways to explore one's capabilities and skills. In the startup world the attitude is the most valuable quality. People willing to learn and improve their skills are highly appreciated.
-If you are a grabber and a doer with an entrepreneurial mindset, that is what startups are after", Badan highlights.
Many of the people who have attended The Shortcut's activities have showcased their skills, and for some this has already led to internships and job opportunities.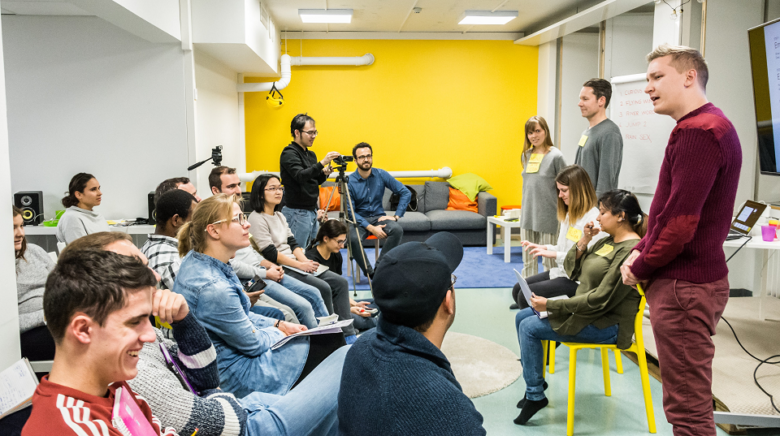 -It is great to see how people find new dreams to follow or achieve something they have wanted for a long time. It is also nice to see how they gain confidence just from trying new things", Badan says.
The Shortcut is part of a vibrant ecosystem
The Shortcut still has plenty of work to do as the mobility of people will only accelerate in the future. There will be more people who want to settle in Helsinki.
Fortunately for The Shortcut, the city of Helsinki has ambitious plans to integrate international talent. The operational environment is ideal for The Shortcut also because of its location: the community works at Maria01, where many tech entrepreneurs and startups have formed a large community.
-Our talent pool is steadily being recognized. Startups and companies are coming to us looking for certain professionals. We welcome companies that see the value of our community connected to the DNA of their business", Badan says.
She also sees that the community has a lot to offer for the Finnish society in the future.
-At the moment, Finland is becoming known for advancing gaming, VR, AR and AI technologies. If we want to stay on the pulse of development, we have to attract skillful people to grow those businesses to scale. We want to be one of the major players in accelerating the integration of those people who choose to come here."
First picture: Image credit Wasim Al Nasser and Vilja Pursiainen.
The Shortcut
A talent accelerator
For further information, please contact: 
Anne Badan
Co-founder & CEO
anne@theshortcut.org
Return to listing
The Shortcut
A talent accelerator
For further information, please contact: 
Anne Badan
Co-founder & CEO
anne@theshortcut.org