Cases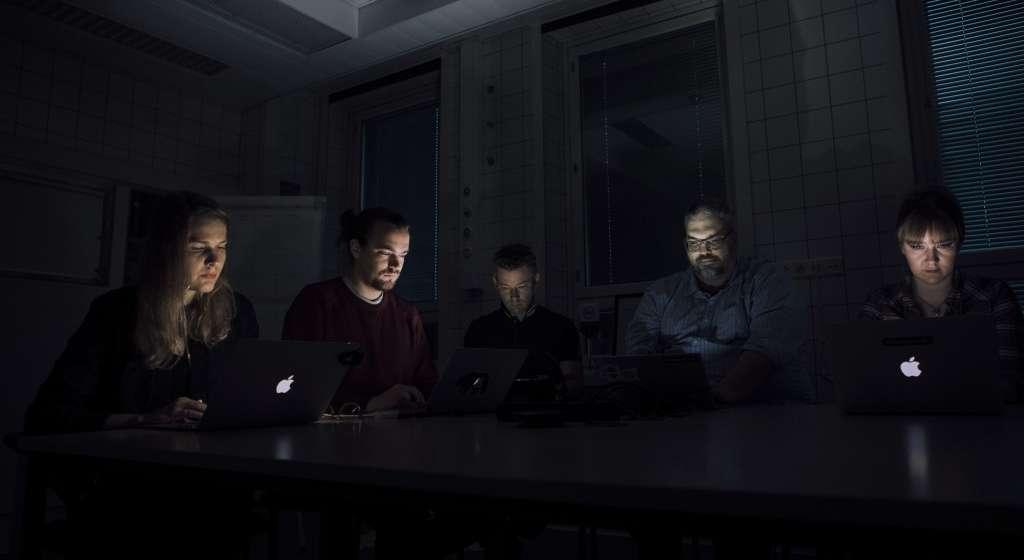 Industrial modernisation
Industryhack connects tech-heads and large businesses
Solution: Industryhack brings software developers, service designers and tech startups together with big companies to create new business ideas and product concepts. This way Industryhack helps large companies in traditional industries to transform through open innovation.
We met five exciting startups attending Slush 2017, all of them from the Helsinki Smart Region. 2017 was the tenth edition of the startup event gathering investors and the hottest new businesses under the same roof.
What are the first sentences of your pitch, Challenge Master Aino Heiska?
We help traditional industries transform through collaboration and experimentation. Our Innovation Challenges bring large organizations together with innovative companies to co-develop new digital business ideas and services. Top 20/100 Finnish companies already trust us as their innovation partner.
How did you come up with the idea for your startup?
Three years ago there was a lot of discussion on how the industrial internet was coming soon, and how it was going to change businesses a lot. However, there had been very few concrete actions that would demonstrate what it actually means for large companies. We came up with the idea that if a big company opens their programming interfaces for us, we would bring a bus full of coders there to see what they could do with them. That's how our first innovation challenge was born.
What are you hoping to get out of Slush?
For us it is a place to become familiar with big companies and organizations that we can help to transform. On the other hand, we can meet innovative startups and experts in digitalization. They are the potential people who can attend our innovation challenges and who we can bring in to help our clients, the big companies. We wish to connect these two kinds of actors together.
What is the next step for Industryhack?
We have done proper business for a few years. Our aim now is to widen our service catalogue and deepen our cooperation with large corporations. We are developing our product and service so that it can be used more widely in different fields of enterprise and maybe also internationally.
Why is the Helsinki Smart Region convenient for trying new kinds of solutions?
Finland is definitely a great place to try them because there is a certain kind of culture of communal work and cooperation here. It makes this a fruitful breeding ground for open innovations and new kinds of methods of cooperation and experimentation.
This interview was part of the Helsinki Smart region series '5 smart startups you should meet at Slush'. The other startups are Chaos Architects, Kamu Health Ltd, Silvere and Virta Ltd.
Industryhack
Founded in 2015
For further information, please contact:
Aino Heiska
COO, Partner
+358 400 265 641
aino@industryhack.com
Return to listing
Industryhack
Founded in 2015
For further information, please contact:
Aino Heiska
COO, Partner
+358 400 265 641
aino@industryhack.com