Cases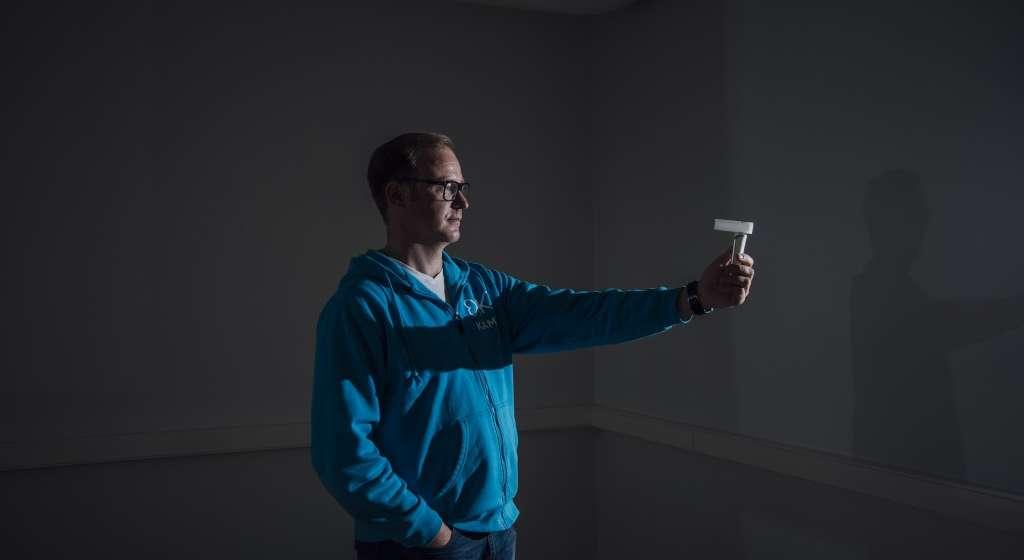 Citizens' city
Kamu Health's mobile app to improve asthmatics' quality of life
Solution: Kamu Health offer a medical-grade mobile service for asthmatics. Kamu's service enables users to monitor their lungs by themselves. The service predicts changes in personal health and automatically alerts the user about external factors that affect asthma, such as air quality. The service contains the newest medical technology and information necessary for effective asthma treatment.
Startup event Slush gathers 22.-23.11.2017 investors and the hottest new businesses under the same roof for the tenth time already. We met five exciting startups attending Slush, all of them from the Helsinki Smart Region.
What are the first sentences of your pitch, CEO Teemu Juutilainen and Head of Product Seppo Salorinne?
We are building a digital asthma self-management solution. Our solution combines a clinical-grade mobile spirometer with the latest kind of evidence-based medical service. It helps asthmatics to measure, monitor, predict and control their own condition.
How did you come up with the idea for Kamu Health?
The idea came from our Head of Clinical Excellence, Professor Yrjö Salorinne. He wondered why asthmatics do not have proper self-care services, like diabetics for example have already had for a long time. This is strange, as asthma is a very common chronic disease with large costs to the society and trouble for the people affected.
What are you hoping to get out of Slush?
Slush is a chance to meet people. We are not only looking for investors, but all kinds of partners and talents. We want to build our network, and it's easy when thousands of people gather under the same roof. We will have an open mind at Slush.
What is the next step for Kamu Health?
Because we are developing a medically regulated service, our time frames are a little different than with other kinds of startups. We are unable to beta test many of the things directly with our customers.
The next step for us is in early 2018 when we start working with asthmatics who are building this solution with us. They get to use the device and service first. This continues for half a year before the service is commercialized.
Why is the Helsinki Smart Region convenient for trying new kinds of solutions?
Finland has a very good international reputation regarding asthma care. We have massive asthma-related medical and technological knowledge here. In scientific articles, Finland is often mentioned as the forerunner in asthma care. We want to bring that know-how elsewhere as well.
This interview is part of the Helsinki Smart Region's series '5 smart startups you should meet at Slush'. The other startups are Chaos Architects, Industryhack, Silvere and Virta Ltd.
Kamu Health Ltd.
Founded in 2017
For further information, please contact:
KAMU Health Ltd.
contact@kamuhealth.com
Return to listing
Kamu Health Ltd.
Founded in 2017
For further information, please contact:
KAMU Health Ltd.
contact@kamuhealth.com