Cases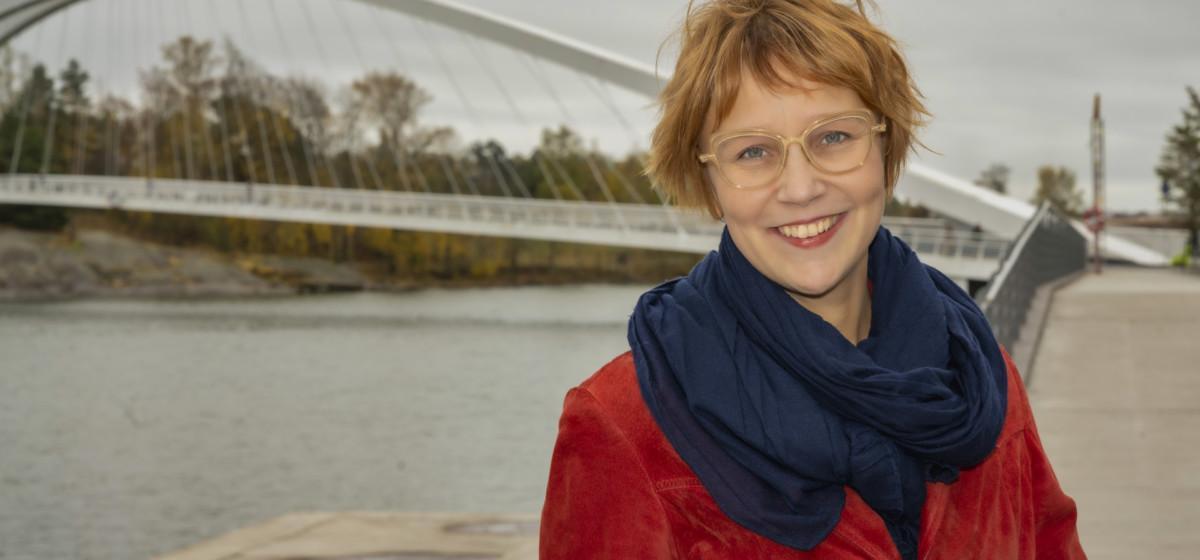 Citizens' city
Want to join the happiest and most innovative people?
Welcome to Helsinki-Uusimaa! Finns have a saying that being born in Finland is like hitting the jackpot. The saying is often delivered with a sarcastic undertone. But why the sarcasm? Finns, Finland and especially Helsinki-Uusimaa have more reasons than ever to praise their true jackpot.
It is by now well known that the engine of a country is its metropolitan region: if it is doing well, it benefits all other regions, as well.
The Helsinki-Uusimaa Region certainly has some special reasons for praise without being sarcastic in any way. First and foremost, according to the World Happiness Report 2022 – for the fifth consecutive year – Helsinki is the happiest city in the world. 
The European Commission Innovation Scoreboard 2019 study ranked Finland as the second most innovative member state, and Helsinki-Uusimaa as the most innovative region in the EU. Whereas the British lifestyle magazine Monocle ranked Helsinki fourth in its annual look (in June 2022) at the quality of life in global cities.
Helsinki has been praised for combining functionality with fun, for its safety (Helsinki is also one of the world's safest cities to live in), free healthcare, its education system and its dynamic start-up environment.
A survey about the Finnish capital was done by Monocle, taking various factors into account. The survey included crime statistics, ambulance arrival times, the number of cycling paths and access to nature.
Other things influencing Helsinki's top position are the number of swimming sites and the fresh air in general.
Long list
But the list of successes only continues. The study "European cities and regions" by the Financial Times fDi Intelligence publication showed that Helsinki-Uusimaa has the biggest potential for investments in its own category for 2022–2023. The City of Espoo ranks 7th as the most promising investment destination among small European cities in the same publication.
According to the Social Progress Index 2020, our region is the second most prosperous region in Europe. The list of the world's most dynamic real estate markets from 2020 ranks Helsinki the fifth best after places like Silicon Valley, Frankfurt, Berlin and Boston.
As the only so far, Helsinki-Uusimaa has also been awarded the European Entrepreneurial Region label twice (2012 and 2021-2022). Helsinki ranks 6th in the worldwide Smart City Index 2020, and Greater Helsinki has the 3rd best FDI strategy among small European regions (2018–2019).
And there is even more to come: Helsinki was the most popular city in the Nordics according to the International Meetings Statistics Report, which was made before the Covid pandemic. Its regional public transport system has been named the second best among European cities in 2018. It is highly effective including metro trams, buses, and train lines, enabling the whole metropolitan region to be reached easily.
Facts into emotions
The list given earlier is not complete, it only offers some examples. Despite the success, inhabitants seem to take great conditions for granted – they are just so used to them.
But does the region really benefit from all these survey results?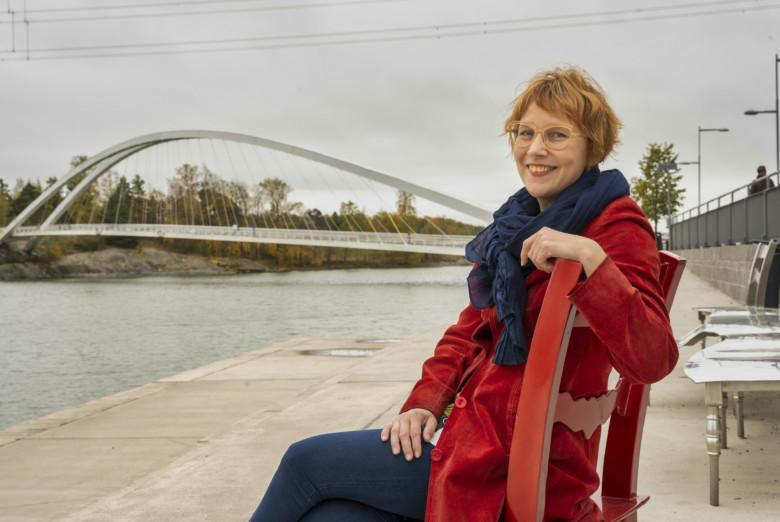 When making decisions, international investors and talents pay attention to international surveys. To a certain extent, the Development Manager of the City of Helsinki, Riikka Lahdensuo thinks.
– However, the facts alone do not get people to make decisions. It is all about emotions, as well; how does the city make me feel? We should express the extraordinary spirit and lifestyle of Helsinki much more, as personal recommendations do matter a lot.
Ms Lahdensuo is especially delighted about how Helsinki is doing in surveys assessing sustainable livability, and she hopes that its good reputation can only grow in that way.
– Our low hierarchy combined with a multi-disciplinary strive for sustainable solutions make our city a great platform for innovations.
At a personal level, many international talents value the work-life balance being within everybody's reach. The easiness of living in our region has also been praised.
Ms Lahdensuo mentions the 90-Day Finn Programme as a new method to experience life and work in Helsinki. It is designed and run by Helsinki Partners, a city-owned non-profit organisation supporting international businesses to succeed in the city.
The programme, running for the second time now, got applications from around 6,000 individuals. 13 of them were finally chosen as participants.
10 good reasons
What makes Helsinki-Uusimaa rank so well?
The University of Helsinki has listed ten reasons to work in the city. This listing may explain the results for the whole Helsinki-Uusimaa Region.
An innovative atmosphere. Most major Finnish companies have long since adopted English as a working language. Gender equality is at an excellent level. The market for skilled workers offers much potential, particularly in sciences. Helsinki-Uusimaa also has a red-hot startup scene that is highly appreciated by entrepreneurs.
Excellent public services: The public sector provides high-quality services, either for an affordable price, or totally free of charge.
Family-friendliness. A family can choose for a parent to stay at home caring for a baby for almost a year with excellent benefits.
One of the world's best education systems. For several years, Finland held the first place in the OECD Programme for International Student Assessment (PISA).
Good commuting connections and easy mobility. The public transport system in the metropolitan region has been named the second best among European cities.
Safe city. Finland has a well-functioning democracy, a reasonably stable economy, and no risk of natural disasters. Lost wallets or mobile phones are regularly returned to their rightful owners. People feel safe walking in the city parks or using any public transport – regardless of the hour.
Compact. Everything is right at your doorstep. The city centre may be buzzing, but when yearning for the outdoors, you can just pack your tent and take a short bus trip to reach some untouched nature nearby. In Finland the Everyman's right makes it possible to enjoy nature anywhere in the countryside, regardless of land ownership.
Green and clean. The region is home to many beautiful, peaceful and easily accessible nature trails and vistas where you can take a walk, relax, and grill on an open fire, or go kayaking in the gorgeous archipelago. On one of the campuses of the University of Helsinki, you can go for a walk and see cows and horses surrounded by green fields.
Style and design. Scandinavian style and design have an intense presence in the city area and the campuses. Helsinki was a former World Design Capital and still has a design week.
Variety of cultural events. If you are a foodie, an art lover or you simply enjoy live music – the region is beating with life all year round.
Return to listing