Cases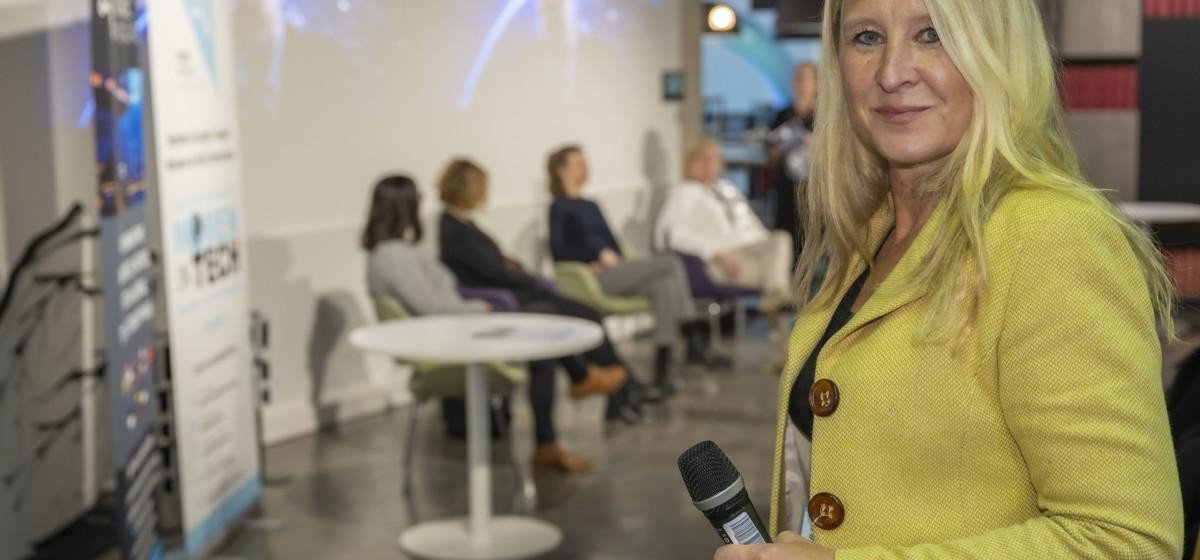 Industrial modernisation
Finally in Helsinki! A new programme and ecosystem for women in tech business
Female Tech Founder Frontrunner programme has started in Helsinki. The programme aims to help and support female entrepreneurs to launch, grow and scale tech startups. The programme was officially launched last year at Slush and first meeting took place in March in Helsinki.
Why do women need a programme of their own? The answer is clear: Helsinki is a pioneer in tech innovation, entrepreneurship and foreign direct investments but only a small portion of its high growth and high-risk tech entrepreneurs are women.
It is obvious there is room for female business.
– Among the Nordics Finnish women are on the top with the number of the companies. But they run their businesses with a low risk and often employ only themselves, says Founder and CEO of Tech Nordic Advocates, Jeanette Carlsson.
Compared to other European Union countries the growth of these companies tends to be low.
– We want to be above EU level, don't we – and be the frontrunner! Carlsson encourages.
Her audience in Helsinki totally agrees. No one doubts the importance of diversity in tech.
A wide range of experts giving advice
Carlsson has a good example from Copenhagen where the programme started 2020.
– The results are impressive. The programme has supported 60 women tech entrepreneurs and helped stimulate the growth of existing tech businesses. We have also enabled businesses access to international markets.
An important part of the programme is to help grow Helsinki's business ecosystem by bringing in international mentors, experts and investors. The partners of the programme are for example Tech Nordic Advocates, Global Tech Advocates NewCo Helsinki, Helsinki Partners, Magnusson, London Stock Exchange and KPMG.
The programme will run for two years. It includes one-to-one mentoring, professional advice and skills development from experts and an access to relevant networks, events and capital. It aims to help 60 women in 2022 and another 60 in 2023. It follows a proven international five step process.
The applicants must commit to six months part-time agenda. At the end of the programme mentees will produce an executable business or growth plan to launch, grow or scale their business.
The programme will work closely with the wider tech ecosystem and women-in-tech networks in Finland and internationally.
This is what we needed!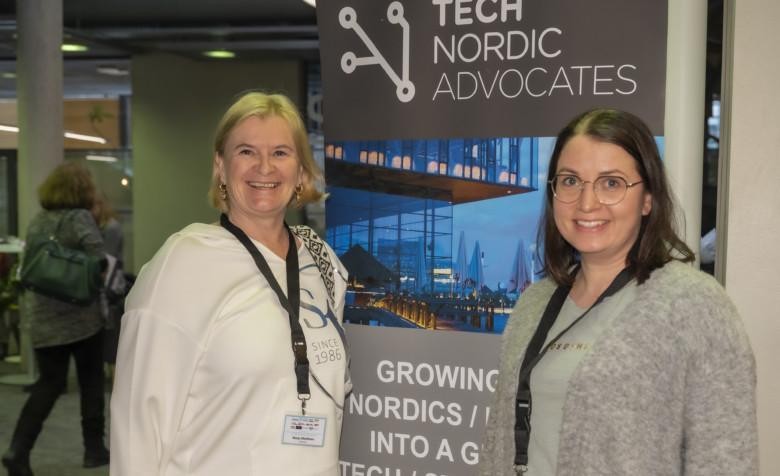 At the event in March many of the applicants met their mentors and heard their thoughts of the programme.
– My first expression was why didn´t we build this kind of programme earlier! We need more entrepreneurship, companies lift up our welfare society. I´ve been mentoring entrepreneurs for years and for me mentoring means energy, says Marjo Miettinen, the Chairman of the Board Ensto.
In addition to the business network she advices women to get also a couple of friends who understand and whom they call anytime – for advice or just for a chat.
Teija Nousiainen, Deal Flow Manager of Nordea Startup and Growth has also an important message for women:
– Don´t be too shy. This goes also for the money you plan to apply. Be as brave as possible.
Nikolaj Juhl Hansen, Partner and Co-Head of M&A and Technology of Magnusson says that the more support these early companies and entrepreneurs get, the better they will perform.
– We have seen in Denmark early businesses benefit a lot from the tools this programme can offer, he says.
Support comes also from London Stock Exhange.
Axel Kalinowski, Head of Central Europe of London Stock Exchange Group says LSEG looks forward to work with the Finnish ecosystem.
– We are anxious and very open. For the Finnish female entrepreneurs my message is that you are more than welcomed.
NewCo Helsinki and Helsinki Think Company are also offering support. NewCo Helsinki provides basic information, trainings, events, and personal coaching for developing business. Helsinki Think Company is an open entrepreneurial community and co-working space.
Pia Partanen, Business Advisor of NewCo, hopes that female tech businesses finally brake the glass ceiling.
– Don´t keep quiet, advices Rosa Salmivuori, CEO of Helsinki Think Company
Climate actions for cities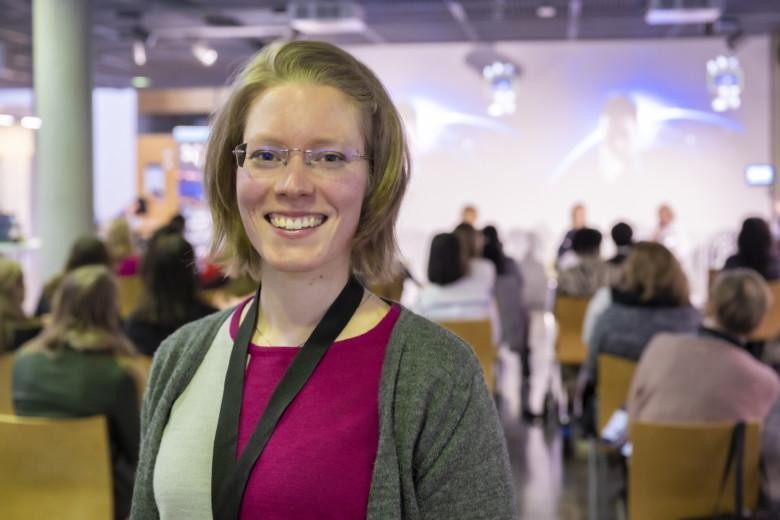 One of the Finnish companies accepted for the programme is Kausal. The company provides cities with a software as a service to set clear climate goals, build actionable climate plans and stay on track to achieve them.
Sonja-Maria Ignatius, Co-Founder and CEO of Kausal says she is very happy to be in the programme.
– Daily operations take a lot of my time. I hope to have support from my mentors to also remember to look at the big picture.
She says taking part in this programme will benefit the business.
Her goal is ambitious – as it should be.
– My goal is to make every city function optimally in climate actions and make sure that the actions are both effective and accepted by the community.
Need for help? Check also these:
* The Shortcut Spark Academy is a free eight-month program for women and non-binary people who are interested in the world of entrepreneurship and innovation.
* The Nordic Female Business Angel Network encourages and supports female entrepreneurship with a core focus on impact investing.
Other incubators:
* Maria 01 is an entrepreneurial community and a selection-based campus for tech teams.
* NewCo Acceletator for startups aiming for international markets.
* Urban Tech Helsinki is an incubator for clean and sustainable urban solutions.
* Health Incubator Helsinki is a comprehensive incubator program for research-based early stage teams and startups operating in the health sector in Finland and abroad.
* EdTech Incubator Helsinki incubator program gathers together the best educational and EdTech innovations.
Image credit: Ilkka Ranta-aho
Return to listing