News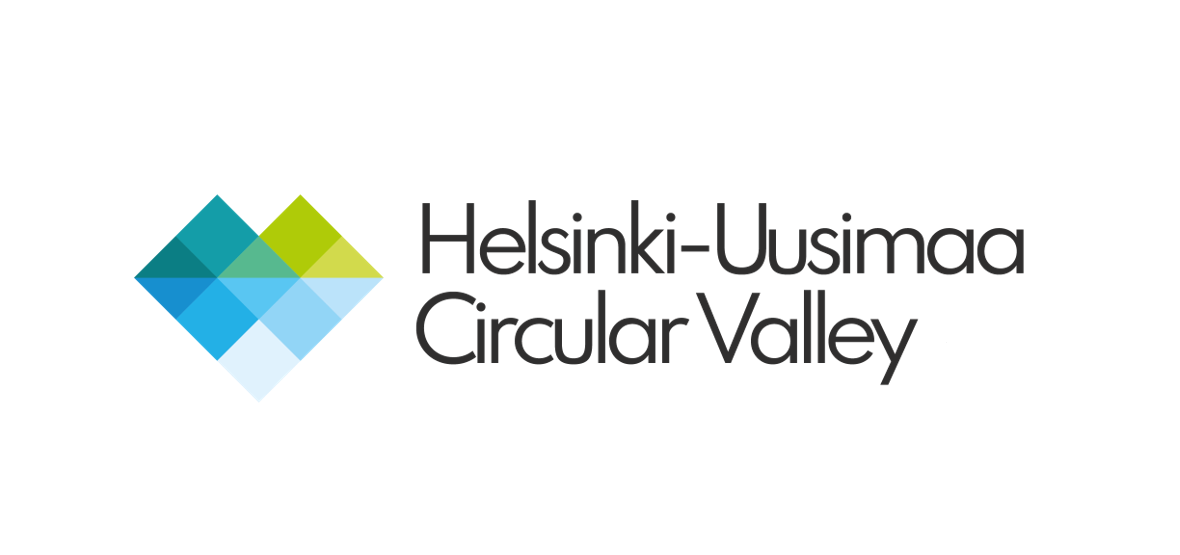 Helsinki-Uusimaa Circular Valley Afterwork pushing the circular agenda forward
The Helsinki-Uusimaa Circular Valley is a regional initiative that aims to take the Helsinki-Uusimaa Region and Finland to the pinnacle of circular economy. The valley is a community of experts, municipalities, companies, organisations and research institutes that form an innovation ecosystem.
The Helsinki-Uusimaa Region is full of cases and good examples of public-private cooperation and cross-sectoral collaborations. The Helsinki-Uusimaa Circular Valley Afterwork organised on the 15th of November gathered together experts to discuss the future possibilities of the circular economy and network with other operators in a relaxed afterwork session at Allas Sea Pool.
The idea of the Circular Valley Afterwork events is to shake up familiar patterns of cooperation and inspire discussions for new ideas and business opportunities. These events can enable the matching of minds and ideas, skills and competences, financing and scalable innovations. The discussions were continued intensive ranging from international collaboration to local circular economy activities, from land use planning and built environment to industrial symbiosis and combinations of plastic, textiles, food and construction themes. The Tinder of Circular Economy is here!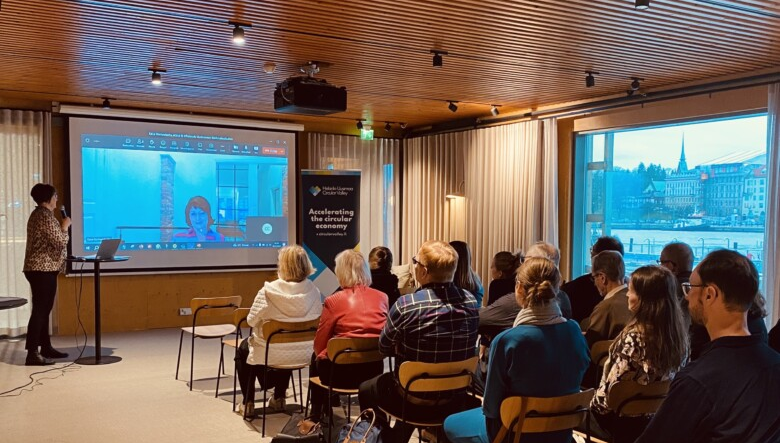 Surprising equations: Plastic, textile and…?
Innovative new circular economy equations and cooperation possibilities were discussed in the event. Kaisa Suvilampi from Wastewise shared their experience on how to build effective cooperation with large players. Wastewise has developed an innovative technology enabling the recycling of mixed plastic waste back into raw materials for the plastic industry. Sonja Malin from Helsinki Partners presented what kind of contacts, partners and cooperation opportunities foreign companies and investors are currently looking for in Finland. Helsinki Partners matches investors, business professionals, founders, talents and visitors with possibilities in Helsinki.
In the networking session, participants were able to meet people working in the circular economy and discuss the possibilities and challenges of the circular economy. System-level change requires extensive cooperation, and the Valley's Afterworks are designed to support encounters that cross sector boundaries and help create surprising equations. With the help of speed-dating, surprising parties of circular economy professionals and beginners were brought together and found common denominators.
The Circular Valley Afterwork, organised for the very first time, gathered together nearly 60 people interested in the development of circular economy. The event received very positive feedback and the plan is to continue the Circular Valley Afterwork events next spring.
More information
Simo Karetie
Project manager
+358 40 8375431
simo.karetie@uudenmaanliitto.fi
Pipsa Salolammi
Adviser, Public Affairs
+358 40 592 7554
pipsa.salolammi@uudenmaanliitto.fi
Follow Helsinki-Uusimaa Circular Valley for updates on upcoming events as well as other news.
Return to listing