News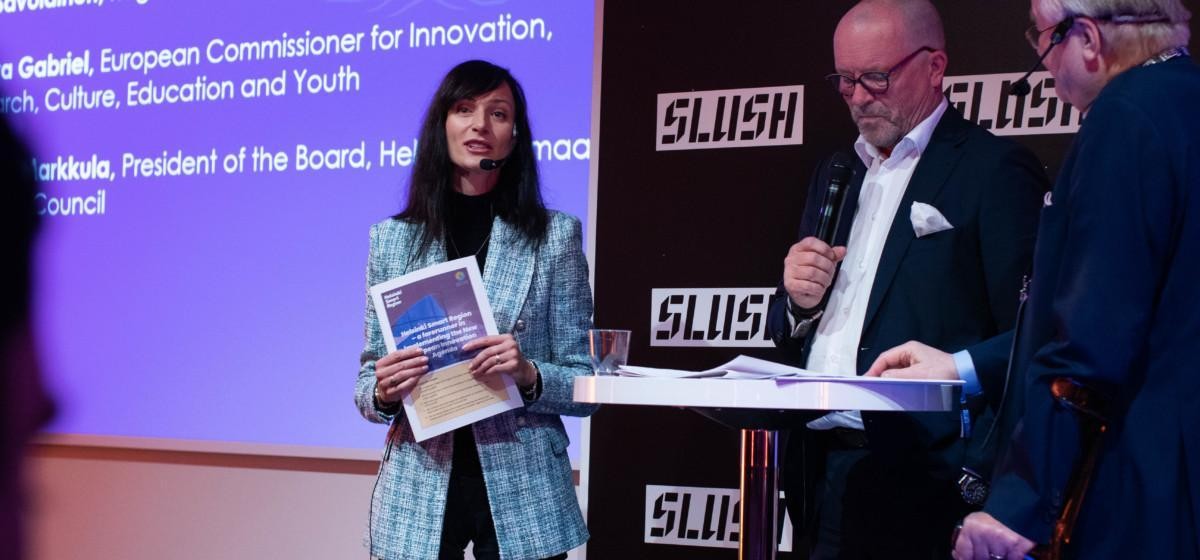 The SLUSH 2022 side event "Before the Break of Dawn" a success! 
Helsinki-Uusimaa Regional Council, the European Entrepreneurial Region award winner for 2021-2022 hosted an event in the morning of the first day of SLUSH 2022 in Helsinki.
Commissioner Mariya Gabriel, European Commissioner for Innovation, Research, Culture, Education and Youth, joined the event highlighting the importance of regions in innovation building.
Ms Mariya Gabriel was presented with a framework detailing Helsinki-Uusimaa's key steps towards Green and Digital Transition and how the region implements the new European Innovation Agenda.
Helsinki Smart Region implementing the Innovation Agenda (pdf)
The Commissioner also received a special gift from VTT Technical Research Centre of Finland – a transparent film that looks like plastic but is made of cellulose!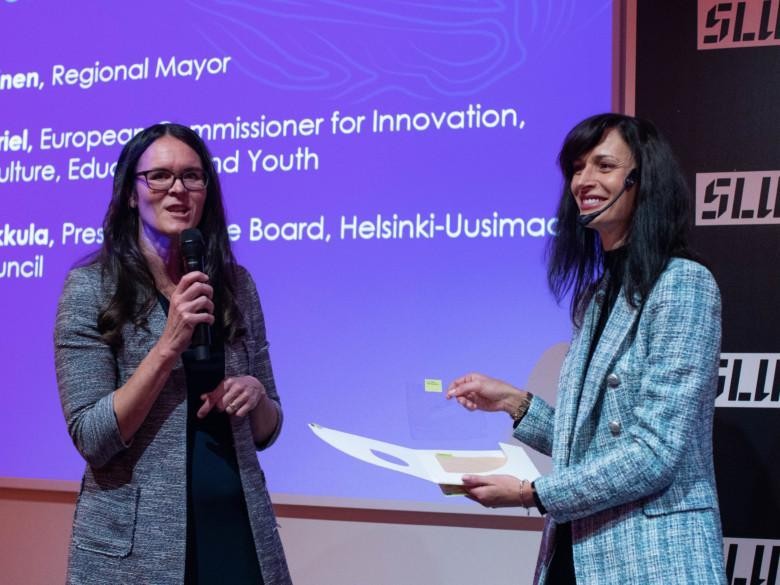 Read more about VTT and their research on cellulose films replacing single-use plastics
Markku Markkula, President of the board, and Ossi Savolainen, Regional Mayor, from Helsinki-Uusimaa Regional Council concluded the event together with the Commissioner in the form of a fireside chat. 
We also had the honor to host expert speakers who discussed innovation building and the role of regions.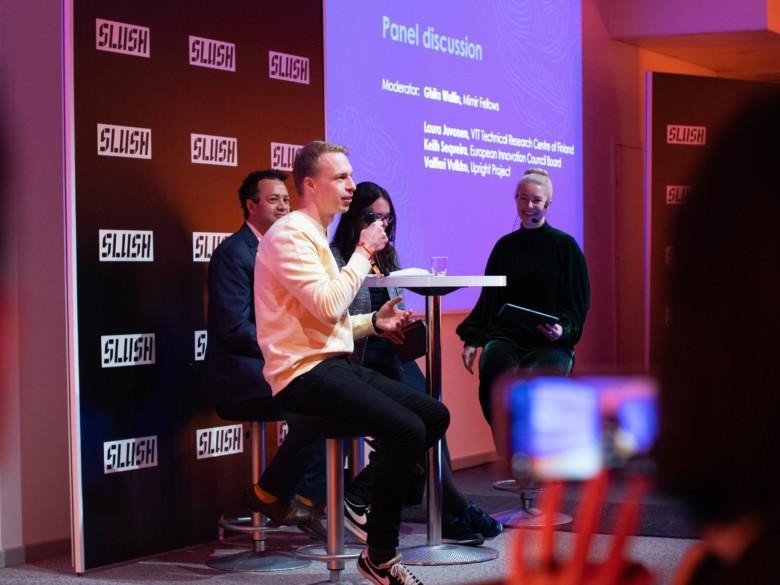 Panel discussion on innovation ecosystems for impact-driven organisations saw Ghita Wallin, Mimir Fellows, Laura Juvonen, Senior Vice President, VTT Technical Research Centre of Finland, Keith Sequeira, Head of Unit, European Innovation Council Board and Valtteri Vulkko, VP, Customer Success & Operations, Upright Project, take the stage.
SLUSH 2022 brings the global startup ecosystem under one roof in Helsinki on 17-18 November. The second side event of Helsinki-Uusimaa Regional Council on the evening of 17 November is called Slush Side Event: Pitching for Circularity.
Return to listing