News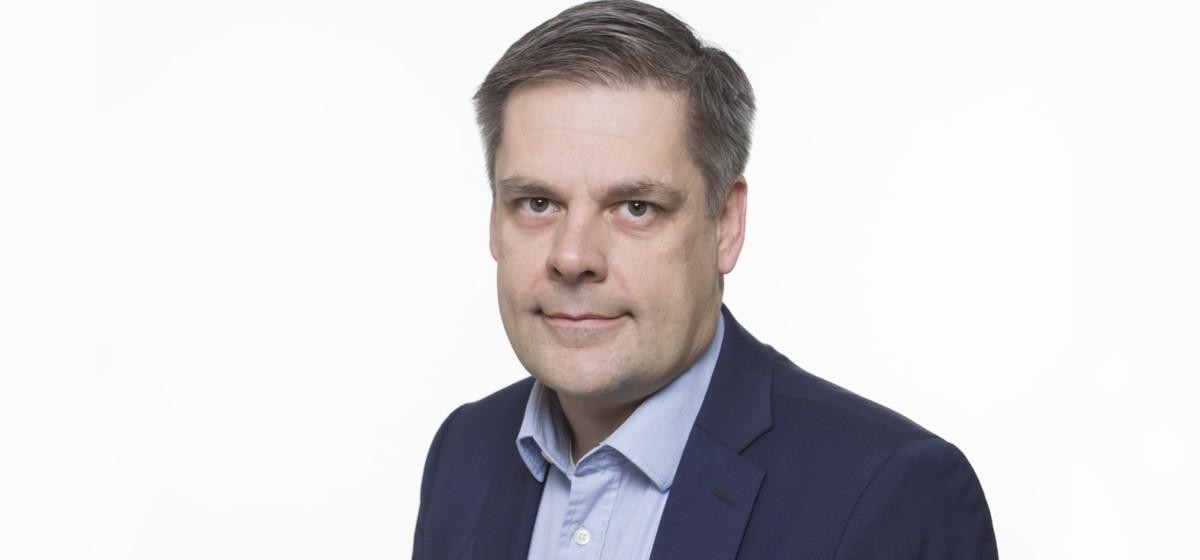 Voices from the Region: Smart city architect wanted
This column is part of our new series "Voices from the region". Our stakeholders are writing columns related to smart specialisation, EU affairs, research, development and innovations from their point of view.
How to build a smart city smartly? Who are the designers of the smart city? And who are the smart city's developers and contractors? I ponder these questions in my article and mirror them with my own experiences from urban development sites.
A smart city strives for a better quality of life for its residents and guests by leveraging technological innovations. Smart solutions extend to environmental well-being, transport and mobility solutions, energy consumption control, and service production. Smart solutions help a city manage its economic and social development as well as changes to its demographics. All help is needed, because cities are in constant competition for attraction with each other, both nationally and internationally.
As I reflect on the questions I posed at the beginning, I recognize the need for strong leadership in building a smart city. We are traditionally used to seeing city architects as urban civil servants. But should we rethink the title – how about smart city architect? It would be their responsibility to lead the parts of increasingly multidimensional smart city design as a managed entity. Successful performance of the task would require not only knowledge of investment planning and seeing the opportunities offered by new technology, but also an understanding of the utilization of different information flows and a new way of merging.
The success of a smart city is not guaranteed by the mere collection of data, but by its smart utilization. Sustainable and successful smart city management requires detachment from potentially narrowed thinking and administrative boundaries. Goal-oriented cooperation with universities, research institutes, and technology suppliers is also key. Efforts to adopt technological innovations should not be fragmented, but rather be based on a managed and well-thought-out overall architecture guided by a visionary smart city policy.
In my experience, the situation in Finland is by no means bad. The smart city development in our country is already increasingly based on the introduction of new smart technologies. Major cities are pioneers of development and implementation in Finland, which is partly based on the strong resources and cooperation structures of large urban actors. However, this should not mean that smaller cities cannot act as creators of smart cities.
How could a smaller city get involved in smart city development? One example comes from Porvoo. I have worked on the subject in an international LUCIA project that studies and implements smart and energy efficient urban lighting. The project's main sponsor is Interreg Baltic Sea Region, the main partner is the city of Hamburg, and Porvoo is one of the six pilot cities in the project.
The Aleksinpuisto and Taidetehtaanpuisto parks under construction in Porvoo, as well as the pedestrian and bicycle way that runs through them, will receive smart lighting in the autumn of 2021 with the support of the LUCIA project – in other words, smart functions based on lighting. Where energy-efficient smart dimming luminaires increase the comfort of the area and minimize light pollution, the sound beacons integrated in the lighting poles help the visually impaired to move around the area safely. The sound technology implemented in the poles, in turn, enables the presentation of creative soundscapes in the parks.
Participation in the LUCIA project has enabled Porvoo to implement a lighting investment aimed at the well-being of its residents. The project has made it possible to implement a new kind of cross-sectoral cooperation between municipal industries, to plan and carry out technology acquisitions, and to create administrative models for the implementation of urban lighting.
Together with an international project consortium, Porvoo has participated in a project network of cities and experts developing smart lighting. With the support of wisely selected and carefully prepared development projects, even smaller cities can get involved in extensive and concrete smart city cooperation alongside larger cities.
However, the smartest way to build a smart city is to identify and respond to the current and future needs of the target group. The developers of smart cities are the end users of the urban space, that is, residents, visitors, companies in different industries, different age groups of the population, and special groups. The role of technology suppliers as contractors and enablers of the smart city is central, but the introduction of new technology just because it is possible is not sustainable. The design desk of a smart city architect combines the city's sustainability goals, information flow management, information management, project portfolio management, and cooperation with multivoiced networks of citizens and experts.
Regional Development Director Topi Haapanen
Regional Development Director Topi Haapanen works in Porvoo at the development company Posintra in urban and business development. His passion is the design and bold experimentation of user-driven new projects. The LUCIA project referred to in the article can be found on the project website
Return to listing