News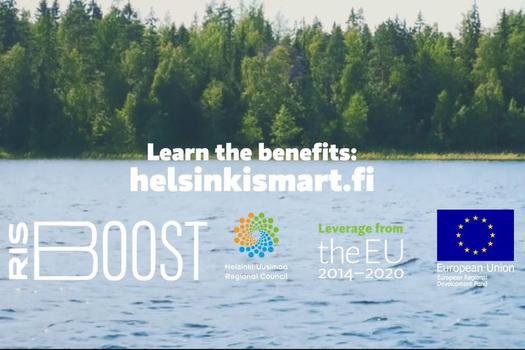 A day in the Helsinki Smart Region
Why live, work or set up a business in Helsinki Smart Region? This is shown in the new 'Learn the Benefits: Helsinki Smart Region' –videos, published recently by RIS Boost project. The videos show two different ways to do things – the normal way and the smart way we do things in the Helsinki-Uusimaa Region.
The series include five short videos, which showcase the Helsinki Smart Region in a practical, understandable, and entertaining way. The target audience for the videos are the international actors, who are interested in Helsinki Smart Region as an innovative operating environment.
Instead of the traditional regional marketing video, the RIS Boost project wanted to try an inspiring and innovative approach. The Helsinki-Uusimaa has many different strengths. It is impossible to handle all of them simultaneously, without ending up being too heavy. In the Learn the benefits -videos, these strengths are highlighted in a surprising way. Hopefully these videos will arouse your interest towards our smart region. If so, feel free to contact us.
The videos have been produced by RIS Boost project and made by marketing agency Sensei Creative Agency. RIS Boost has received funding from the European Regional Development Fund.
All the videos can be found on Helsinki Smart Region's Youtube channel.
Return to listing