Cases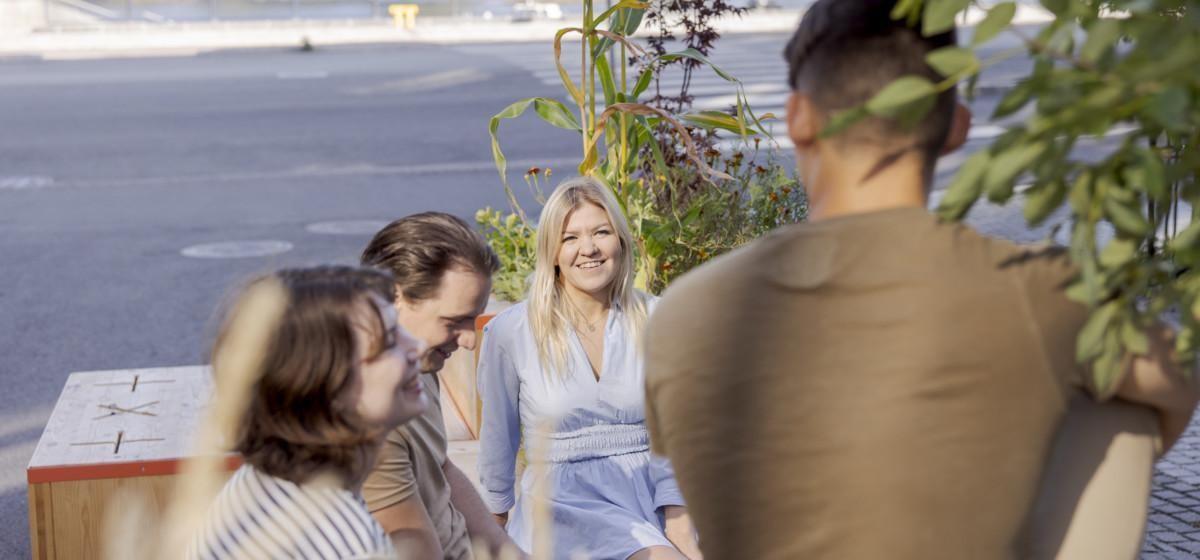 Citizens' city
B.Green project develops new digital and participatory tools to support the planning of green infrastructure
Solutions for green and climate resilient cities are tested with agile pilots in Helsinki's smart district Kalasatama. Green infrastructure solutions are essential factors in climate change adaptation and reaching carbon neutrality goals in cities. When planned well, urban green spaces promote residents' wellbeing and ensure the biodiversity of urban ecosystems.
B.Green project aims to create an innovative and participatory urban planning model to ensure the integration of green infrastructure in dense urban neighbourhoods.
The project is coordinated by Forum Virium Helsinki, the City of Helsinki innovation company, and carried out in close cooperation with project partners City of Tallinn and Stockholm Environment Institute Tallinn Centre. The benefits of multifunctional urban green, such as urban meadows, temporary pocket parks, pollinator-friendly habitats and smart & clean tramway environments, are demonstrated with agile pilots in both cities.
Kalasatama as a platform for testing digital green solutions
In Helsinki, the focus is on new digital tools and technologies that can improve urban planning processes with new ways of data collection and management. With digital tools, urban planners can better visualise early plans for green infrastructure in real life and explore how different plant species affect urban environments and conditions.
Augmented Reality (AR) drone mapping was tested by B.Green to map existing plant life in Hermanninranta, a new residential area in northern Kalasatama currently planned with ecologically sustainable principles. The plans for Hermanninranta are modelled in 3D, complemented with algorithmic 3D plant models and integrated with the digital twin of Helsinki.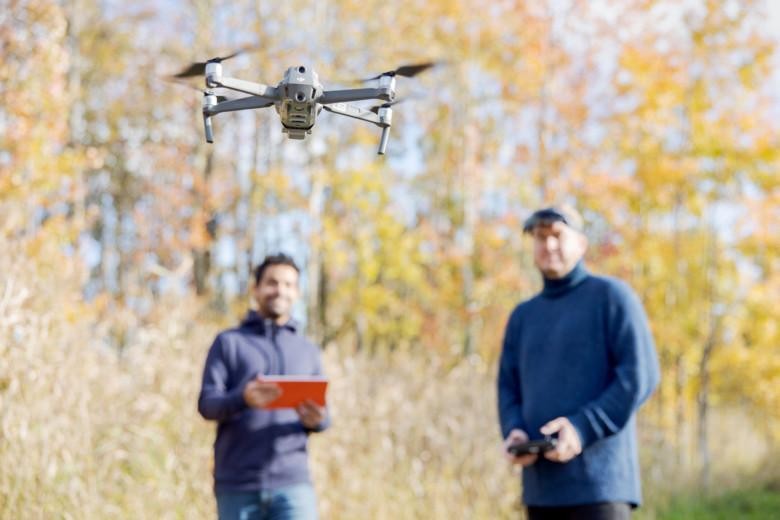 Besides looking at new areas still under development, B.Green also carries out pilots in Kalasatama's sub-area Sompasaari where people already live. Engaging local residents is an important aspect for the project which aims at finding new participation methods for green infrastructure planning.
"Agile pilots are a great way of experimenting and validating ideas with residents. Participation allows gathering insights to be utilised when planning new and greener neighbourhoods", explains Project Coordinator Mette Hiltunen from Forum Virium Helsinki.
Digital solutions help understand climate conditions
Understanding the benefits of green elements is essential in densely populated urban areas as extreme weather conditions, such as heavy rainfall and heatwaves, become more frequent due to climate change. Sompasaari offers a pilot site for B.Green's environmental IoT sensors collecting data of the local conditions.
"We're collecting hyper-local data of the environment in three sites over the upcoming year and plan to integrate the data with other digital developments in B.Green", says Mette Hiltunen.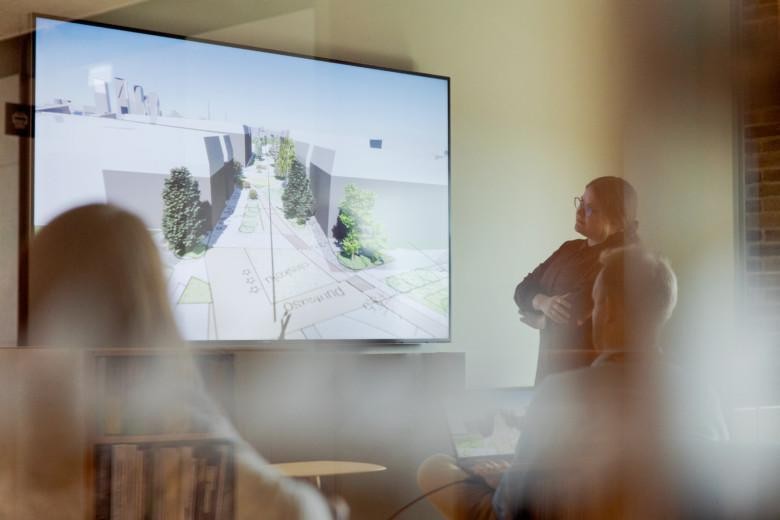 Two pilots starting in November 2021 will also engage local residents to map local plant life in Sompasaari. Pilots contribute to the collection of comprehensive data of the natural environment in order to understand the state and development of urban vegetation in new neighbourhoods.
Facilitating collaboration
Green infrastructure planning requires cross-sectoral collaboration between various professionals. B.Green works closely with the City of Helsinki's environmental services and Kalasatama's urban planning team, and facilitates co-creation activities with companies and researchers.
Results and lessons learned from the project are published in a handbook for urban planners in 2022. B.Green handbook provides other cities and municipalities with new tools and approaches for early planning and implementation of green infrastructure solutions in their own context through practical examples.
Image credit:Maija Astikainen / Forum Virium Helsinki
B.Green project
Coordinated by Forum Virium
Project partnes: City of Tallinn and Stockholm Environment Institute Tallinn Center (SEI Tallinn).
Duration: 1.1.2020-31.12.2022
Funded by Central Baltic Programme
For further information, please contact
Project Coordinator, Ms Mette Hiltunen
mette.hiltunen(a)forumvirium.fi
+358 40 743 6550
Return to listing
B.Green project
Coordinated by Forum Virium
Project partnes: City of Tallinn and Stockholm Environment Institute Tallinn Center (SEI Tallinn).
Duration: 1.1.2020-31.12.2022
Funded by Central Baltic Programme
For further information, please contact
Project Coordinator, Ms Mette Hiltunen
mette.hiltunen(a)forumvirium.fi
+358 40 743 6550