Cases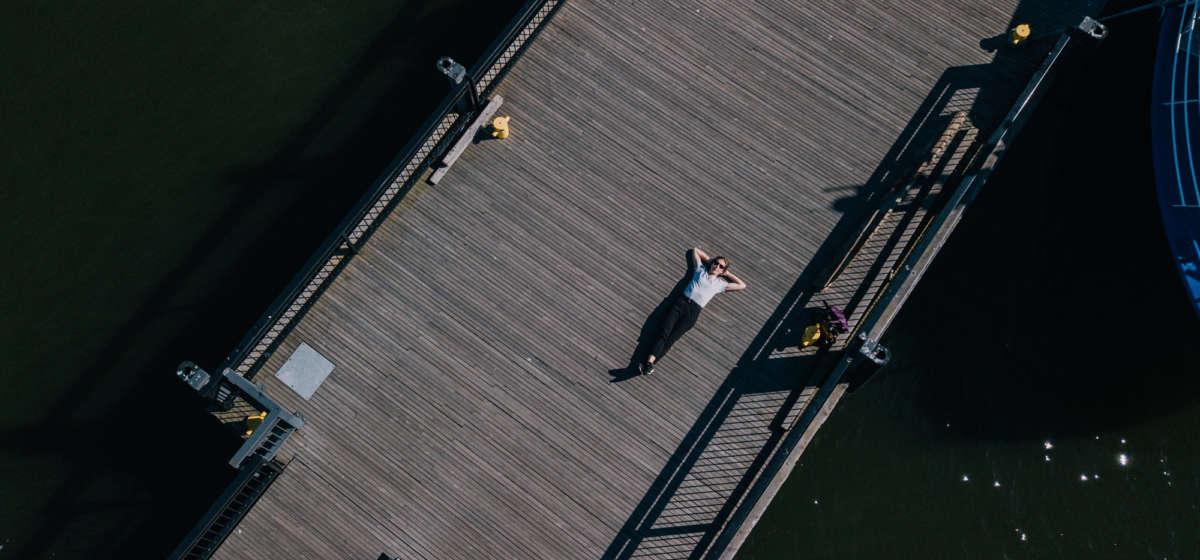 Climate neutrality
Drones contribute to advancing the carbon-neutral Helsinki-Uusimaa region
Drones can be used to transport objects, monitor environmental changes and survey the safety of different areas – while keeping the amount of produced emissions at bay. A project run by three Finnish organisations pilots carbon-neutral drone services in the Helsinki-Uusimaa region.
As the Helsinki-Uusimaa region strives to become carbon neutral by 2035, a range of experiments is embraced in the area to achieve the fundamental goal. New innovations and solutions are particularly needed in the fields of transport and logistics as they are responsible for a vast part of emissions produced in the metropolitan area.
Carbon neutral drone service solutions in Southern Finland is a project piloting and promoting drone services for the needs of logistics, remote security and environmental control.
The project aims at investigating whether using drones could help in cutting down the emissions produced currently by these fields and developing new forms of business around emissions-free drone services.
Moving from A to B with less emissions
The project is run by the City of Helsinki Innovation Company Forum Virium Helsinki, development company Posintra Oy and South-Eastern Finland University of Applied Sciences.
"We work together in co-creation workshops with drone service providers, companies that use drones in their operations and experts from different fields. In the workshops we discuss which areas of society could benefit from using drone services," explains Project Manager Heidi Heinonen from Forum Virium, responsible for coordinating and managing the project.
Drones have already proven themselves useful for transporting objects, rescue operations, security surveillance and monitoring environmental changes, but new uses are also tested in the project. There's a plan, for example, to conduct a test flight for placing containment booms in water systems. Another possible experiment is a long-distance flight from Helsinki to Porvoo – or vice versa – completed beyond the visual line of sight (BVLOS), in which the pilot directs the flight remotely. BVLOS flights could be especially useful to carry out urgent or emergency deliveries of medical supplies or blood, for example.
In addition, drones can be a less contaminant option to cars, trucks and motor boats as they can travel straight line distance in the air.
"We've obtained promising results from our test flights regarding the CO2 emissions of drones. Drones were found to produce less emissions than combustion engine vehicles," says Project Manager Minna Jukka from South-Eastern Finland University of Applied Sciences operating in Kymenlaakso, a region to the east of the Helsinki-Uusimaa region.
Drone owners are key players in advancing carbon-neutrality
One objective of the project is to raise awareness amongst drone entrepreneurs and service providers regarding the low carbon society and the role of drones in it. The topic is addressed at the co-creation workshops.
"Many drone entrepreneurs have started their business as a result of a hobby or a passion for flying and might not have even thought about reducing emissions. We educate them on how they can advance the low carbon society with their work," Heidi Heinonen from Forum Virium says.
What has resulted surprisingly challenging according to Heinonen is finding customer companies to participate in the project. All companies that can take advantage of drones in their operations can join in. Some of the project workshops are also organised in English, so speaking Finnish is not mandatory.
"Participating in the project can help companies to understand how they can use drones to benefit their business. We encourage all interested enterprises to sign up for the project workshops as they are free of charge."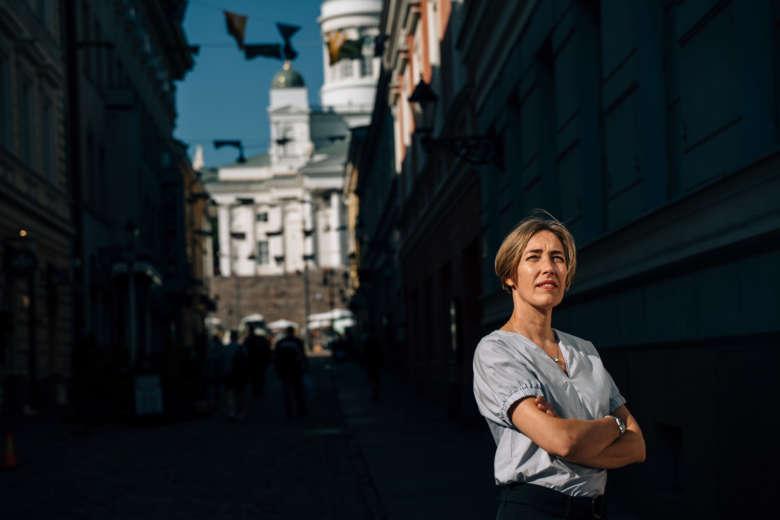 Municipalities function as testbeds for novel experiments
An important feature of the project is that it uses municipalities as platforms for experimenting new. One of the outcomes of the project, coordinated by Posintra, is a report investigating the possibility of building a drone logistics hub in Porvoo in the Eastern Helsinki-Uusimaa region.
"Nowadays online orders are delivered to people's doorsteps or to the post office by car. Our goal is to see whether drones could replace cars at least for the last mile delivery and this way reduce the amount of emissions produced", says Project Manager Christina Sani from Posintra.
According to Forum Virium's Heidi Heinonen, the Helsinki-Uusimaa region offers a prime testbed for new experiments because of two major reasons.
"On the one hand, there's strong political will to try out new innovations. On the other hand, thanks to permissive regulation there have already been a lot of experiments. This means you don't have to start from zero to make things happen," she says.
Image credits Vilja Pursiainen.
Carbon neutral drone service solutions in Southern Finland
Organised by the City of Helsinki Innovation Company Forum Virium Helsinki, Posintra Oy and South-Eastern Finland University of Applied Sciences
Duration: September 2019–December 2021
Funded by the European Regional Development Fund (ERDF)
For further information, please contact:
Heidi Heinonen, Project Manager, Forum Virium
+358 50 323 1327
Minna Jukka, Project Manager, South-Eastern Finland University of Applied Sciences
+358 44 702 8581
Christina Sani, Project Manager, Posintra
+358 40 502 7112
Return to listing
Carbon neutral drone service solutions in Southern Finland
Organised by the City of Helsinki Innovation Company Forum Virium Helsinki, Posintra Oy and South-Eastern Finland University of Applied Sciences
Duration: September 2019–December 2021
Funded by the European Regional Development Fund (ERDF)
For further information, please contact:
Heidi Heinonen, Project Manager, Forum Virium
+358 50 323 1327
Minna Jukka, Project Manager, South-Eastern Finland University of Applied Sciences
+358 44 702 8581
Christina Sani, Project Manager, Posintra
+358 40 502 7112