Cases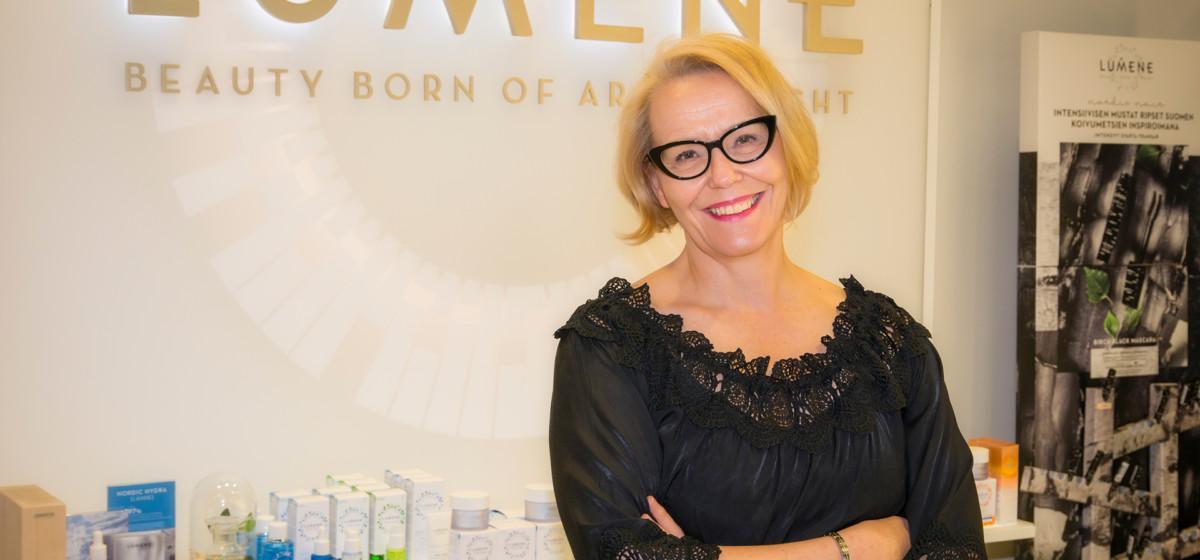 Climate neutrality
Cosmetics goes circular
Is it possible to combine cosmetics and circular economy? Indeed it is! A well-known Finnish cosmetics brand Lumene and the Finnish newcomer Circulove are not accepting any green wash, as their aim is an honest circular economy.
– What we have done so far is a roadmap for our own circular economy. Our map starts from the very beginning, from the development and design, says Ms Tiina Isohanni, the VP R&D and Sustainability of Lumene.
As known, the purpose of circular economy is to reduce waste and pollution by keeping products and materials in use, and regenerating them in natural systems. There are naturally regulations dictating the ingredients that can be used in cosmetics. Ms Isohanni tells that the first requirement for any company is to commit to the circular economy requirements within its specific framework.
Lumene itself prefers to use clean natural materials from the Nordic nature.
– Our approach to beauty begins in the Nordic nature and the unique ingredients it provides. According to our principle using natural ingredients we strive not to burden our nature.
Packaging is also an important part of Lumene´s roadmap. Thus, to make the packages easily recyclable you need to design them appropriately. Recycling has to be made as easy as possible for the consumer. To help any consumer, there is a recycling guide for all Lumene products on the website of the company.
Recycled plastic is used largely in the packaging.
– Energy used in the manufacturing process is an important part of Lumene´s circular economy and we definitely prefer energy from renewable resources.
The company is highly committed to the processing of water and waste. Ms Isohanni emphasizes the importance of cooperation in circular economy. Lumene is continuously working for climate neutrality together with its several suppliers and stakeholders.
– I consider this a neverending journey. But we have chosen this path and we are ready to follow it.
One of Lumene´s suppliers is Aromtech, a berry seed oil innovator. The product supplied is cloudberry seed oil from the industry's berry skin and seed leftovers. As an example, the berries were originally used for the liquor or food industry. Lumene refers to these products as upcycled ingredients.
– We use 40 ingredients from the Nordic nature, more than half of them come from other industry side streams. And we cooperate with large and small food companies, as well as with the wood industry.
The side streams ingredients used are carefully chosen by Lumene. The ingredients have to be beneficial and safe for the skin.
Beneficiary for both people and planet
Lumene has been on the market since the 1970´s, being one of the national favourites. It has become more and more known and loved internationally as well. A newcomer in the market is Circulove, a Helsinki based company that launched its products as recently as last November.
For some time, the company founder Ms Päivi Paltola had thought upon how to create a more circular and meaningful way of beauty. When visiting Indonesia, she saw how the seas there were polluted by all kinds of plastics and had her conscience burdened by all the cosmetics in her own bathroom. Are they all really necessary? What if there would be only a few well and responsibly designed products instead?
The most significant criteria of Circulove is circularity. The vital idea is to do good for people and the planet in a sustainable way. The lifestyle presented by the company focuses on eliminating waste, reusing material and taking care of supplier networks.
At the same time, the products are designed to promote skin´s natural health. Accordingly is important to confirm the effect of the products, as they also need to feel good on your skin and be the best possible for it.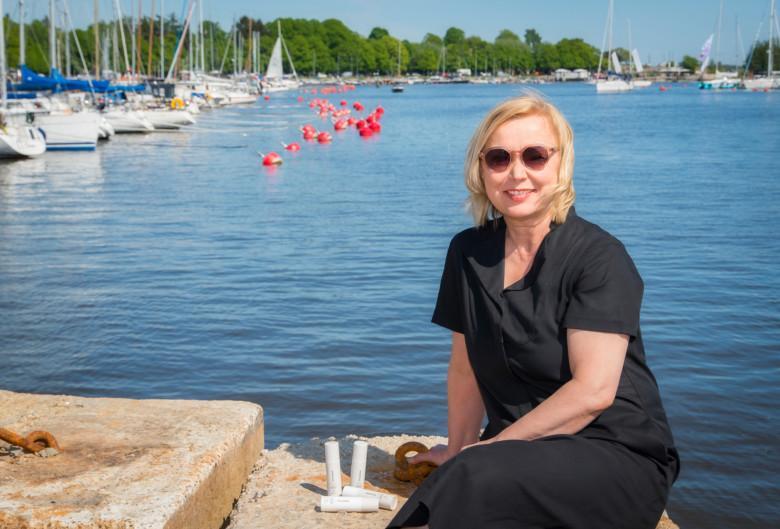 – The main idea was to help the consumer to choose sustainable cosmetics. I wanted to emphasize transparency all the way. Everything has to be retraceable; we simply need to know the origin of every single ingredient, including those used in the packaging.
– During the designing processes, we took into serious consideration to what extent any waste could be used and how to make the packages as light as possible.
The partners of Circulove are professionals of green chemistry acknowledning the climate footprint. A group of Scandinavian designers, natural cosmetics chemists, beauticians, nurses, and lifestyle professionals make the designing team. They all are committed to the circular lifestyle.
For example fermented oat, clover flower, tapioca and willow bark are the product ingredients. Fair working conditions are focused upon throughout all the processes.
Leftovers from the food industry are utilized in the products. As one action for climate neutrality, the company is paying Indonesian fishermen for collecting plastic waste from the ocean.
In the logistics, carbon neutral transportation is always preferred and the products can be found on online platforms with other sustainable products.
Rising trend
According to Ms Isohanni of Lumene, sustainability and circular economy is a strongly rising trend. She says that in Britain at the moment this trend is the widest.
– The cosmetics market is genuinely interested in these topics. It all started with the packaging, which is a tangible part of the product and consequently easy to commence.
Ms Isohanni considers Lumene a forerunner as using the skin and seeds of berries for twenty years now.
– We use these facts in our marketing as well. We want to inform how we operate and promote circular economy.
Circular economy will not be a passing trend in cosmetics. A free will and a tightening international regulation warrant the longevity of any circular economy. Climate crisis can only be solved together and a circular economy is a vital part of it all.
Ms Paltola of Circulove can only agree. She says a good example of how popular circular economy is can be seen on the market. Circulove products can already be found at international platforms and in stores. The feedback has been delightful.
Image credit: Ilkka Ranta-aho
For further information, please contact:
VP R&D and Sustainability of Lumene, Ms Tiina Isohanni paivi.isohanni@lumene.fi
Founder of Circulove, Ms Päivi Paltola paivi.paltola@circulove.fi
Return to listing
For further information, please contact:
VP R&D and Sustainability of Lumene, Ms Tiina Isohanni paivi.isohanni@lumene.fi
Founder of Circulove, Ms Päivi Paltola paivi.paltola@circulove.fi