Cases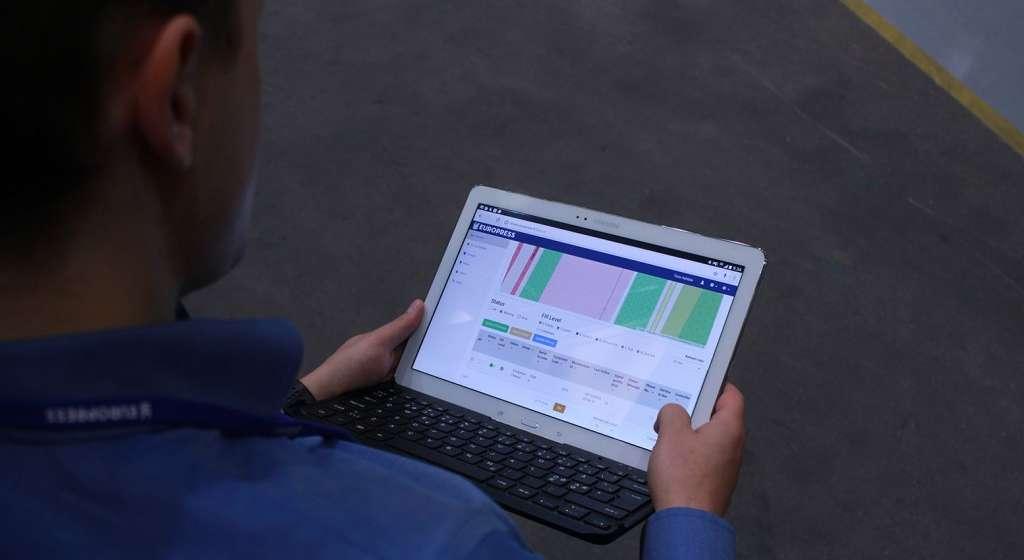 Climate neutrality
Europress waste compactors cut costs and carbon emissions
Traffic-related air pollution and ineffective waste management are some of the biggest challenges growing modern cities like Helsinki face. Huge fleets of garbage trucks operate continuously to keep up with the amount of waste the city and its people produce and Finland's recycling rate of 33 per cent – the lowest of the Nordic countries – certainly has room for improvement.
Sanitation work is often tedious and expensive for the city. The obvious solution to these problems is reducing the amount of waste produced, but the private sector came up with another, increasingly popular approach already decades ago.
Europress is a Kerava-based company that offers waste compacting solutions. The company manufactures compacting machines that press recycling and mixed waste into tight bundles. Additionally, they provide tailor-made architectural and financial planning for every client. Typical clients include department stores and other private companies, but Europress's machines can also be found in 423 public eco take-back points across Finland.
Europress has been in business since 1977, and from its modest beginnings to its current international prosperity, the driving force behind the company has remained more or less the same: to produce environmentally-friendly products that save clients' money in the long run and are easy and convenient to use.
Environment-saving efficiency
"The founder of the company, Matti Turunen, was really into environmental issues. Environmental awareness was still in its infancy in 1970s Finland, but there was a growing interest particularly in waste compactors," says Marko Aaltio, Europress's business development director.
It's not just Turunen either who takes interest in the environment at Europress: the company employs loads of environmentally-minded people, Aaltio included.
"It's even gotten to the point where we've had to begin thinking about putting solar panels on our roof!" Aaltio chuckles.
Employees' environmental interests are no surprise: waste compacting is enormously helpful in cutting carbon emissions. Aaltio boasts that in best case scenarios the frequency of garbage truck pick ups can be reduced from daily to monthly. Europress's machines are especially equipped for a minimal number of pick ups, because they can be signalled to be emptied remotely. This means trucks never make trips for under a full load. Maintenance vehicles are also spared trips, because Europress' machines can uniquely be repaired remotely in most cases. Moreover, companies that use compactors have shown to significantly increase the amount they recycle.
Global visions
The biggest milestone in Europress' long history has been the entrance onto the international stage, and it's a course the company aims to keep.
"Of course we want to reach all corners of the Earth," Aaltio professes.
"Our remote services don't recognise national boundaries. I can control the compactor at London's Harrods from right here in Kerava."
On the environmental side, the vision is also clear. "Waste management has to start being done smartly. We're constantly thinking of new ways we can help our clients minimise their carbon footprint," Aaltio says.
Europress
Founded in 1977
For further information, please contact:
Marko Aaltio
Business Development Director
+358 400 473 490
marko.aaltio@europress.fi
Return to listing
Europress
Founded in 1977
For further information, please contact:
Marko Aaltio
Business Development Director
+358 400 473 490
marko.aaltio@europress.fi