Cases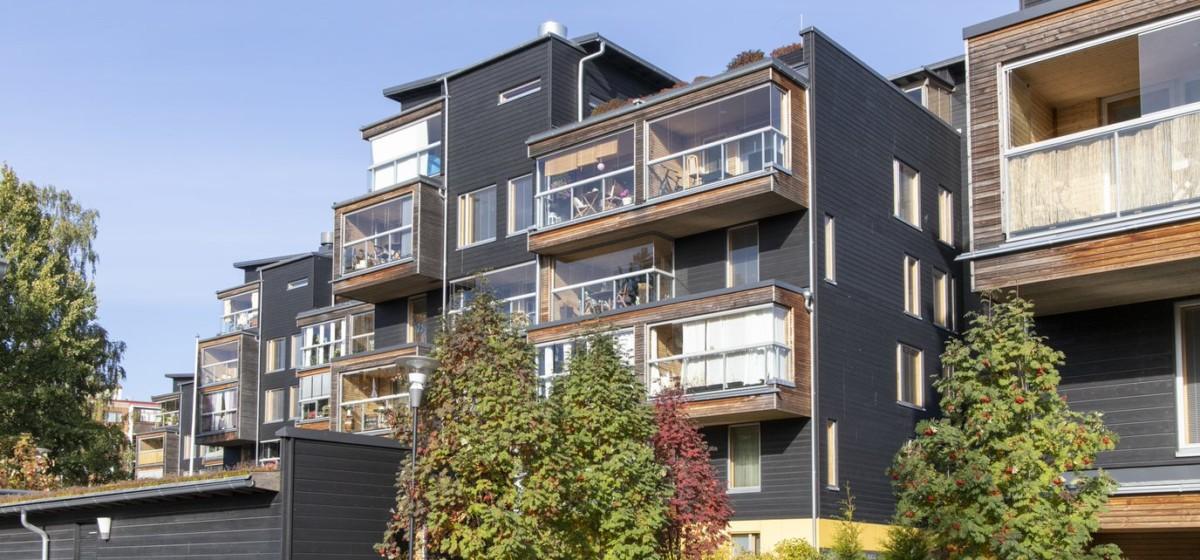 Climate neutrality
Humble Timber – the answer to decarbonised construction? 
In recent years, the population growth has pushed Finnish cities, as many other cities globally, to set ambitious housing targets. With the new opportunities available to improve the built environment, will buildings of the future still be remnants of the past?
Timber as low-carbon alternative
A continued reliance on such construction materials as concrete and steel can jeopardise carbon neutrality targets. With the construction sector accounting for 7% of the total carbon footprint in Finland, that figure is at risk of rising – if our trajectory remains.
Timber has emerged as a potential solution to this dilemma. The transition towards timber construction is an effective part of low-carbon construction.
Despite the many benefits of timber material-wise, its uptake and industrial usage still face substantial challenges in Finland.
Construction sector accounts for 7% of the total carbon footprint in Finland.
As cities plan their development and weigh the available options to fill the housing gap, firstly they need to be certain that timber-constructed buildings can meet the demand and capacity required. 
Uncertainties on this front make cities reluctant to take a chance on them, which in turn decreases the incentive for companies to invest in timber. This self-reinforcing cycle continues as both sides simply consider the risk too great.
Viable solution
Escaping this deadlock requires a solution that brings diverse stakeholders together. Humble Timber, a 9-actor alliance has convened to chart the path for timber to become a mainstay of carbon-neutral construction. 
Led by Demos Helsinki, a leading sustainability-oriented think tank, the alliance includes the Finnish Ministry of Environment, the Helsinki-Uusimaa Regional Council, the City of Helsinki, the Federation of Woodworking Industries, as well as Y-Foundation, Woodcomp, VAV, Skanska and Bonava.
The 9-actor alliance highlights the importance of timber in low-carbon construction.
Considering how the diversity of stakeholders can be a strength, yet also a weakness if not effectively managed, Humble Timber prioritises striking a thin consensus at the start – recognising the common ground present across interests.
Helsinki-Uusimaa promoting low-carbon construction
As the fastest-growing region in Finland, and one with buildings being predominantly apartments or mixed-use housing, the Helsinki-Uusimaa Region is strategically positioned for both advancing and leveraging this transition. 
– Now is the time to come up with better and more sustainable solutions. We really need solutions that consider the ecological carrying capacity of the environment and the climate. Timber construction is a natural solution for Finland and our Region as part of low-carbon construction, says Ossi Savolainen, Regional Mayor.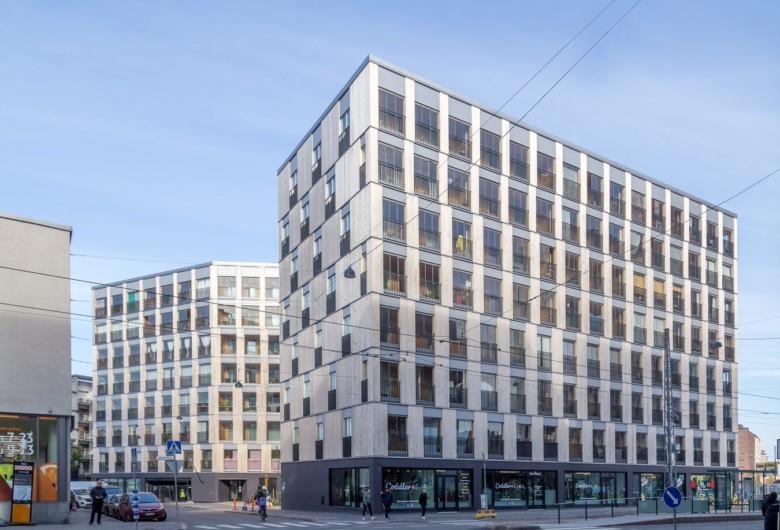 Helsinki-Uusimaa has already contributed to the promotion of low-carbon construction, with a specific focus on timber, as part of its Regional Climate Roadmap towards carbon neutrality by 2030. Two of the Roadmap's six priorities are well-connected to this issue, namely 'smart land use and construction' and 'sustainable consumption and production,' the former of which aligns with current regional land use plans.
Timber construction is a natural solution for Finland and the Helsinki-Uusimaa region.
The Helsinki-Uusimaa Regional Council sees an important future in participating in projects that bring together governance, urban planners and designers, construction companies, and the timber industry to remove barriers to timber construction. 
Streamlining practices through such collaborations would also yield to significant region-wide progress, especially in advancing climate neutrality and reaching the government's target of an annual 10% growth in timber construction.
The benefits of timber construction are not only limited to the environment. The multiplier effect for employment will be felt throughout the region, as companies in the sector are typically small-to-medium enterprises.
New normal in urban development 2020s
A new kind of dialogue and co-development in the entire construction and real estate sector is needed to increase timber construction. In Humble Timber, the actors have set an example by creating a new kind of forum.
– We were working on the design principles for the Hermanninranta district in Helsinki. We decided to get involved in the Humble Timber process to get perspectives on promoting timber construction, and to provide a platform for timber construction. Hermanninranta is an area of ​​significant size and volume. The city plan proposal allocates a large area for timber construction in the area, says Rikhard Manninen, Head of Urban Planning Division from the City of Helsinki.
The fruits of the Humble Timber cooperation have been compiled into a guidebook. The guide has been mirrored in the fact that timber construction is becoming the new norm in urban construction. 
Read more about the guidebook here (in Finnish, pdf-file).
More work ahead
Devolving or delegating problem-solving is a key next step for Humble Timber. Specific working groups within the alliance will be tasked with tackling logistical challenges, from creating long-term demand signals, and increasing capacities through process efficiency and education, to leading through example. 
As timber-built prototypes grow in number, unique opportunities will present themselves for Humble Timber and its members to conduct peer learning and continually revise the framework goals. 
At that point, the trajectory of progress will surely be an exciting one!
Return to listing