Cases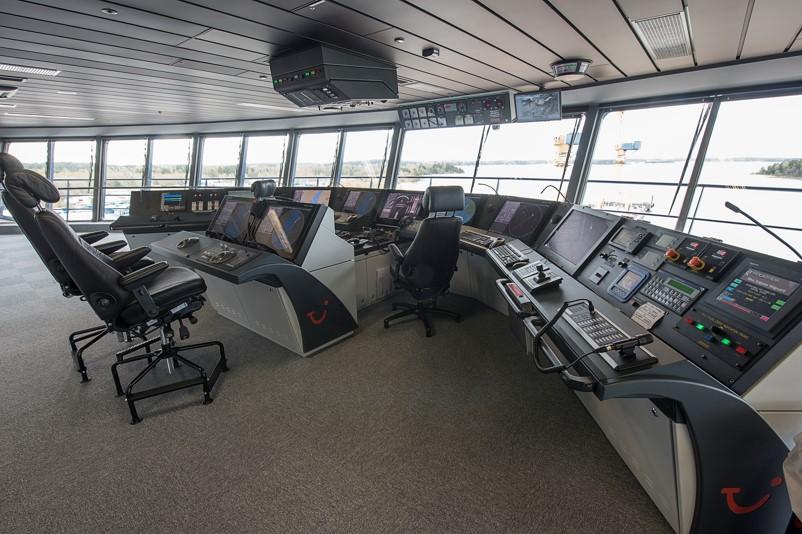 Industrial modernisation
Telemerkki ensures that your holiday cruise is a safe one
Telemerkki's journey started more than 45 years ago. The first factory was set up in an old barn in Jokela. Much has changed since then.
In 2016 Telemerkki employs 32 people and a majority of the company's products end up outside Finland. A total of 300 projects leave the factory every year, tells the company's CEO Petri Konkari.
Telemerkki manufactures bridge consoles and control panels for use both in hospitals and ships. Basically, Telemerkki's products do the silent work of ensuring that everything goes on smoothly and safely.
On the one hand, the control panels in operating theatres need to be just right, so that the conditions, such as humidity, are suitable for operations. Ships, on the other hand, have a lot of safety requirements. Telemerkki's installation work have to take all that into consideration.
Everything under one roof
Technology has undergone a fast change since the 1970s and so has the field Telemerkki is operating in.
"The importance of electrical work has decreased, but on the other hand design is becoming more and more important", Konkari says. "Earlier you needed ten buttons to execute one operation, now you can do all that with one. That's why we have to keep up with the development."
Telemerkki is not just an engineering company, because they manufacture and design all of their products by themselves or together with partners. That gives them the possibility to do everything from design to manufacture and the integration of the final products under one roof.
"That's how we can offer very client-driven and adapted solutions", Konkari says.
From Finland to the Caribbean
Despite their long journey, Telemerkki has no intention of slowing down. The company has grown steadily since its foundation. In the future they will specialise increasingly in console application, especially applications in Naval ships, Konkari explains.
"That's where our ability to make very specialised products is best suited", he says.
The ergonomics and the way of steering the ships are changing. There Telemerkki's long experience in the field of customized console production comes in handy. Konkari has his eyes set on the European market, where Telemerkki has a lot of possible new customers. From there, their products could find their way around the world, he says. So who knows, the bridge consoles of the next big luxury cruise might come from Telemerkki's factory.
Image credit Telemerkki.
Telemerkki Oy
Founded 1971
Acquired by POK Group in 2017
For further information, please contact:
Return to listing
Telemerkki Oy
Founded 1971
Acquired by POK Group in 2017
For further information, please contact: