Cases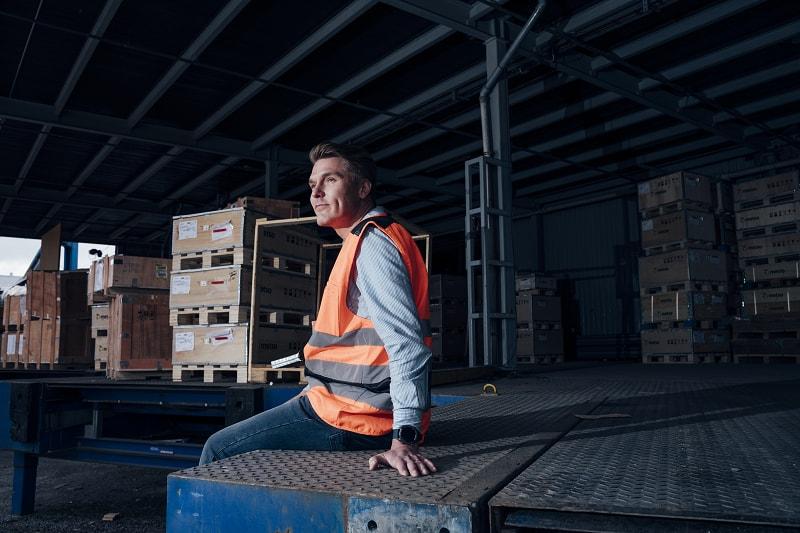 Industrial modernisation
Transval provides the logistics for a more competitive industry
Transval is a Finnish pioneer in the field of in-house logistics. With the opening of a new all-inclusive logistics service centre the 25-year-old company is not showing signs of slowing down.
As companies grow they tend to focus on their core processes, like product design or manufacturing. Logistical tasks, such as raw material deliveries, warehousing and packaging, might thus be given less attention.
This is where Transval comes in. The company operates in the field of in-house logistics, in other words logistics executed inside warehouses, industrial halls and terminals in dock areas. In addition, in-house logistics can include quality and number checks, shelving, shipment collection and packing. Client companies can outsource these tasks to Transval or use Transval's temp services in their own facilities.
"In-house logistics are a necessary evil for businesses and often not the number one priority for development," says Transval's Industrial Services Business Director Jussi-Pekka Hoskari.
Transval's clients vary from equipment or machine manufacturers, such as ABB, to consumer goods manufacturers like coffee company Paulig.
"The most important thing for us is that our clients can concentrate on their core know-how," Hoskari says.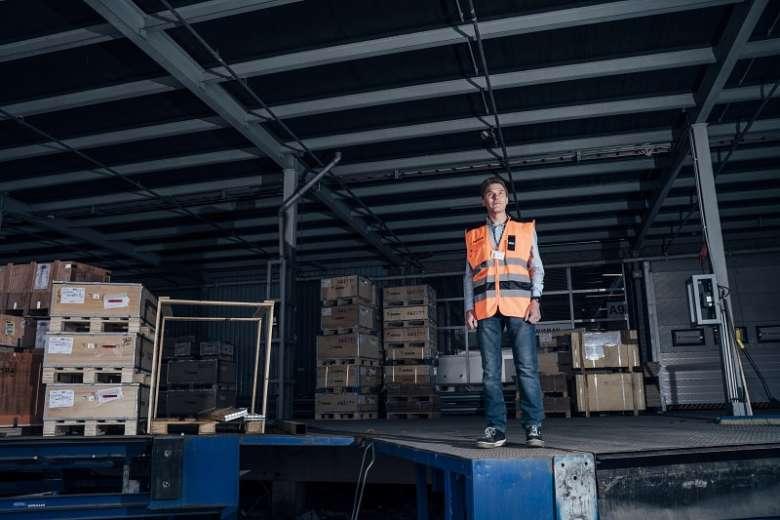 New service centre gathers all logistics under one roof
Founded in 1994 and employing currently around 4 600 people, Transval is growing rapidly. The 25-year-old company opened a new logistical service centre in Hyvinkää in January 2019.
The massive facility covers up to 45 000 square meters, which corresponds to around seven football fields. The centre gathers different logistics services under one roof so that industrial companies can outsource all their logistical needs to Transval and free their own facilities for production.
The new centre now employs some 60 people, and the number is estimated to go up within a few years.
The Hyvinkää service centre relies strongly on digital tools. The performance of the different processes is tracked and adjusted in real time, and the up-to-date information is shared with clients.
"Digitalisation is essential in measuring the effectiveness of our processes and making them more transparent. Digital tools can help us track the lead-time of different activities and improve resource allocation," Jussi-Pekka Hoskari says.
Digitalisation transforms the logistics industry
Digitalisation is becoming a more and more essential part of the logistics industry. That is why a development project called TUDI has been founded around the topic in Finland. It focuses on the role of digitalisation in the renewal of industrial companies. Transval participates in the project together with other Finnish logistics businesses.
The project has received funding from the European Regional Development Fund from the Helsinki-Uusimaa Regional Council and the city of Hyvinkää.
"We have been able to form a network with other actors in the field and compare notes and development ideas with each other. The project has proven to be very beneficial and inspirational for us at Transval," says Hoskari.
Transval was bought by the Finnish postal and logistics service company Posti Group in late 2018. Thanks to this transaction, Posti and Transval now offer the most wide-ranging selection of outsourced logistics services in Finland.
Hoskari sees that the industry will keep growing even faster in the future.
"Companies have recognised that by developing their logistics services they can achieve savings and enhance their competitiveness. We are more than happy to help them with that."
Image credits Vilja Pursiainen.
Transval
Founded in 1994
Operates in the field of in-house logistics
For further information, please contact:
Jussi-Pekka Hoskari
Business Director, Industrial Services
+358 41 439 2443
jussi-pekka.hoskari@transval.fi
Return to listing
Transval
Founded in 1994
Operates in the field of in-house logistics
For further information, please contact:
Jussi-Pekka Hoskari
Business Director, Industrial Services
+358 41 439 2443
jussi-pekka.hoskari@transval.fi