Cases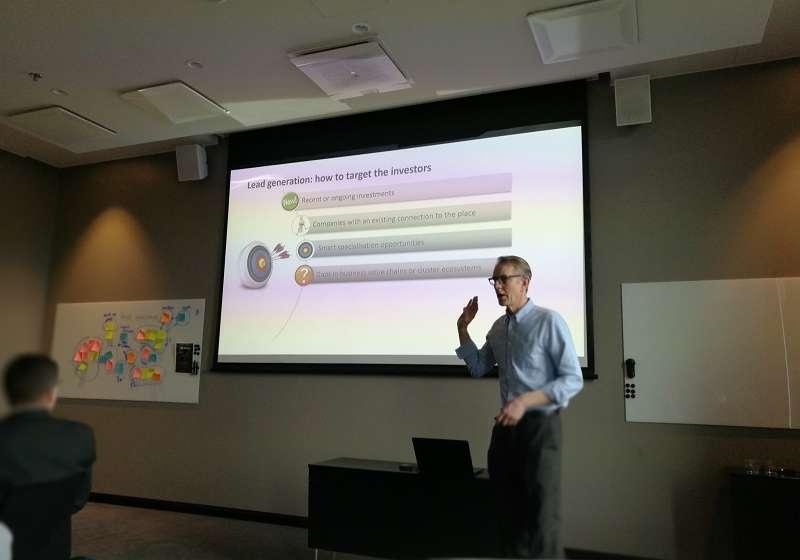 Industrial modernisation
Helsinki Ring of Industry joins forces to attract investments from industries
Ten neighbouring cities and municipalities form a geographical ring around the Helsinki metropolitan area, which is now known as the Helsinki Ring of Industry. Unlike the densely built metropolitan area, the Helsinki Ring of Industry caters to space requiring industries such as metal working, machine building, chemical, food & beverage, and logistics.
The Helsinki Ring of Industry is collaboration between the municipalities of Hyvinkää, Järvenpää, Kirkkonummi, Kerava, Mäntsälä, Nurmijärvi, Pornainen, Sipoo, Tuusula, and Vihti in the Helsinki Smart Region.
Co-operation instead of competition
For years, the challenge for the region has been the lack of international conspicuousness. The region is dispersed to ten medium or small municipalities, which makes it difficult for an international investor to locate and recognise the many excellent investment opportunities the region can offer. To combat this challenge, the municipalities have now started co-operating to help companies invest in the region. This co-operation endeavour goes by the name of Helsinki Ring of Industry. It started as part of Technology Centre TechVilla's KASKI-project, which is funded by the European Regional Development Fund (ERDF) and the participating municipalities.
Everyone wants investments to their own municipality. That is not a problem because competition is good when it drives development. As seen in the business world, even competitors can co-operate.
Look at standardisation or recycling, which can offer great benefits to all parties. In our case, we develop and execute international marketing strategy together. A great analogy for our model is that we are developing a recipe together for making the cake bigger and tastier before dividing it into pieces, says Mr Toni Popovic, Project Manager of KASKI-project at Technology Centre TechVilla.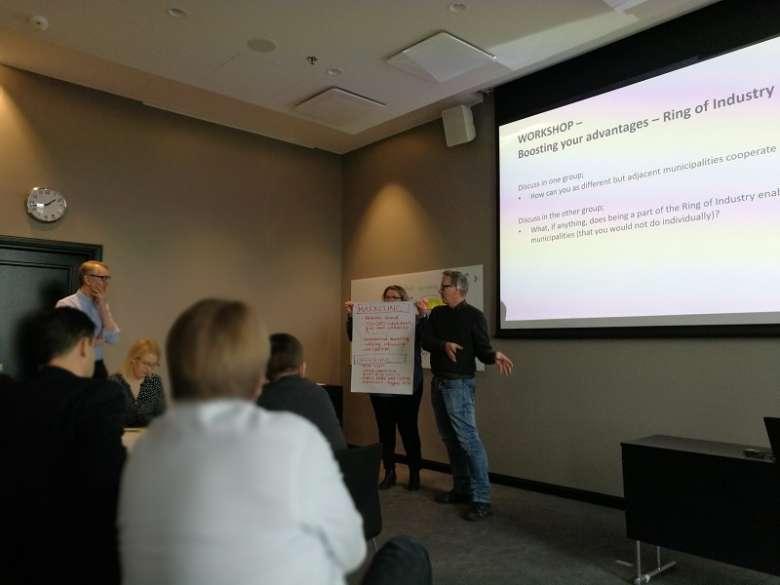 What's next for the Helsinki Ring of Industry
No company operates without partners and networks. For instance, many global industrial companies, who develop smart, connected, energy-saving products have their product development organization in the Helsinki Ring of Industry. These sorts of operations require a great deal of expert services. By co-operating together, the municipalities can help even the most demanding companies to set-up shop and network with the various high-quality business services, subcontractors, and research facilities located near in the capital.
This seamless experience requires a lot of orchestration behind the scenes. One of the goals of the KASKI-project is to figure out a process and organisation, which can deliver this sort of experience for businesses and investors.
We already have managed to create a single point of contact model, where investors and companies can effectively reach the entire regions economic development organisations through one person. The next steps would be to develop soft landing services and be prepared to react as quickly and accurately as possible, Mr Popovic informs.
To continue to facilitate the progress in the Helsinki Ring of Industry, the KASKI-project has partnered with Future Place Leadership, a management consultancy specialising in the development, innovation and marketing of places.
Return to listing
Helsinki Ring of Industry
Area comprises of 10 cities and municipalities
The turnover of technology industry in the region is over 25 billion €
For further information, please contact:
Antti Kuusela
Director of Cooperation
+358 40 318 2818
antti.kuusela@industryhelsinki.fi