Cases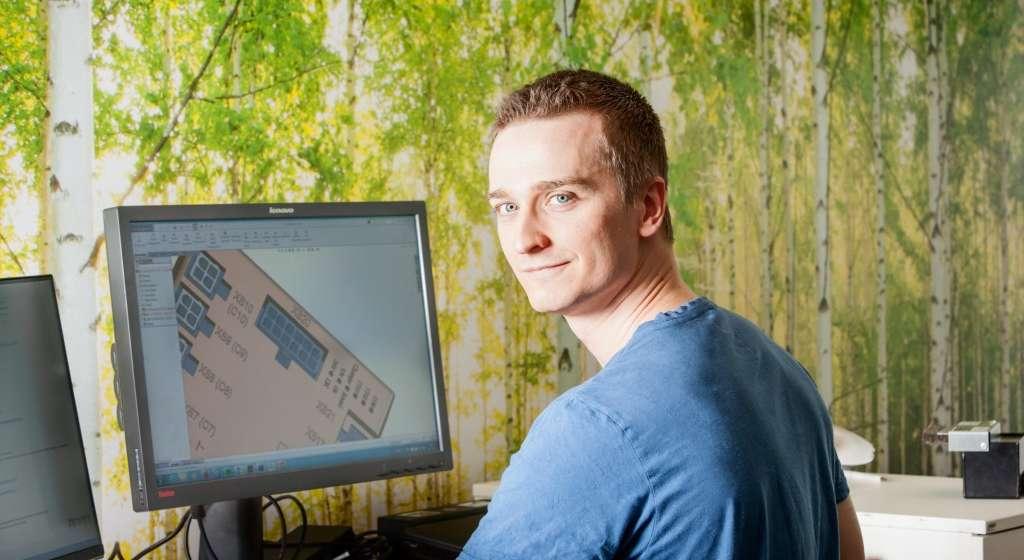 Industrial modernisation
"Wizards" of R&D see potential in digitalization
RD Velho Ltd is a design company that concentrates on product development and IoT solution services for technology companies. Their competences enable to create solutions and innovations of future products by designing usable products and inventing efficient operating methods, save time and thus increase customers' profitability.
"RD Velho accelerates sales delivery process which means less risks, lower costs and a faster entry to the market", says RD Velho's Vice-President Tommi Mannerjoki.
RD Velho is in the forefront of design methods and has developed unique design automation and other solutions which improve their clients' competitiveness by designing products with high degree of variability. RD Velho is a strongly growing design office. It integrates design and the latest technologies into the product development process.
"We welcome digitalization and are keen to use the newest technology in our services. This doesn't mean we dismiss traditional industry altogether", says Harri Kelho, RD Velho's Site Manager.
Month's work done just in minutes
With the digital design automation process, a month's work can be done in minutes while improving competitiveness with optimized products. Design automation can be utilized with products that have high degree of variability.
Great example in practice is optimizing e.g. packing and transportation solution. There is possible to achieve lot of saving in packaging: time, money and emissions. Logistics play a big role in reducing packaging emissions, costs and installation time.
In the field of packing, RD Velho utilizes technical computing. Simulations enable packing the transport vehicles efficiently with full loads and find savings up to weeks work e.g. in installation time. Being smart in packing a variable-speed drive, can bring savings worth of 10 % of customer's annual packing budget.
RD Velho Ltd is a strongly growing company with a staff of 180 and constantly recruiting new skills. The company has good future prospects thanks to making best use of the potential in digitalization and knowledge of how to improve company's competitiveness with smart solutions. They are expanding rapidly and hoping to increase the amount of international customers and solutions to the market.
Edit 2020: In 2019 RD Velho Ltd merged with Space Systems Finland (SSF) and since February 2020 company is known by the name Huld.
Image credit Anni Hanén.
RD Velho:
founded in 2010
in 2019 merged with SSF
New name Huld
For further information, please contact: 
Harri Kelho
harri.kelho@huld.io
Return to listing
RD Velho:
founded in 2010
in 2019 merged with SSF
New name Huld
For further information, please contact: 
Harri Kelho
harri.kelho@huld.io