News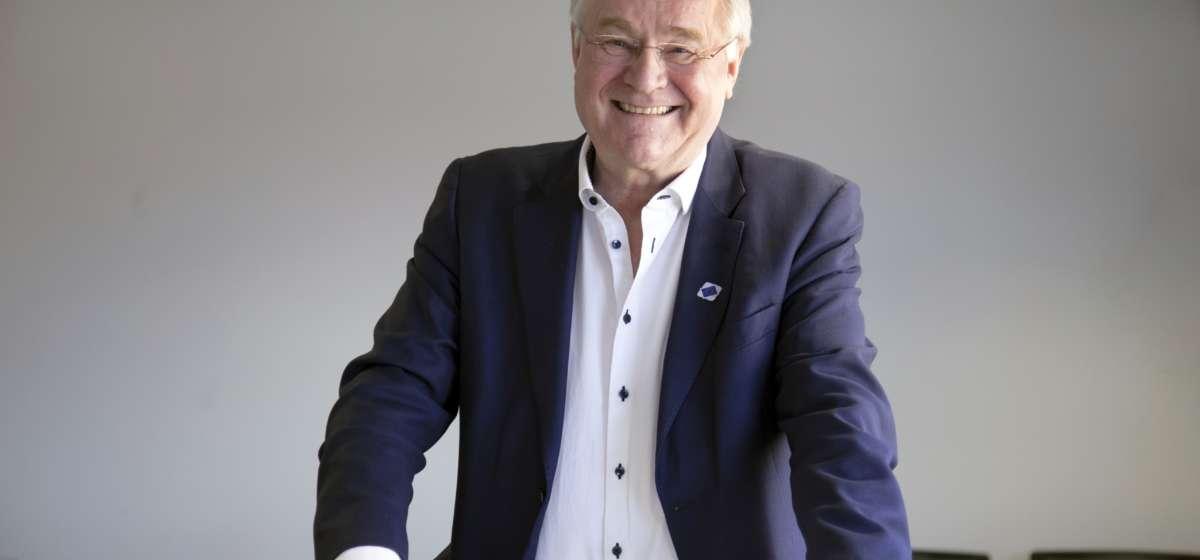 Voices from the region: Time to React – Recovery towards "new normal" after Covid-19
This column is part of our new series "Voices from the region". Our stakeholders are writing columns related to smart specialisation, EU affairs, research, development and innovations from their point of view.
The happiest people, the cleanest nature, the most competitive economy in the world, and the most innovative region in the EU – you can find all this and much more on the Baltic Sea shores in Helsinki-Uusimaa. However, we have a real concern: Are we able to turn these strengths into international exports and jobs?
After COVID-19, the winning nations will be those first turning their economies into sustainable growth. The time to take this leap is now.
Among visible consequences, the Covid-19 has led to much cleaner air everywhere, even in India. This positive change is, unfortunately, only temporary. Let's stop to give a more profound thought on this – the measured results show that human activity affects the quality of air. I hope this global pandemic will alert people and, above all, decision-makers all over the world: we can truly achieve a lot. We can, and we need to make a real transformation on how our societies operate: the existing high-quality knowledge and skills need to be applied and put into practice. Sustainable development is a common challenge we all share. Now, it's time to act. As the Regional Council of Helsinki-Uusimaa, we have already drawn up a roadmap to reach climate neutrality by 2035.
As an example, the circular economy can be a reality in the near future. We need an entrepreneurial mindset to turn Finnish innovations and solutions – accelerated by the technological know-how of companies and research institutions – into successful products sold and used worldwide. Turning the Baltic Sea clean requires hard work, commitment, and extensive investments – but, above all, it can be a reality in the future. It just requires a joint responsibility of all of us living on the shores of the Baltic Sea.
An excellent example of the activities of our Regional Council is our renewed Smart Specialisation Strategy. What is smart specialisation? What are ecosystems? What can we achieve if and when working and learning together enthusiastically? Each EU region has developed and written its strategy on using European cooperation and innovations to accelerate an economic transformation – and I stress, in a sustainable way, sustainable growth.
As a political decision-maker, I am deeply involved in initiating new ways and instruments to cooperate within the EU. An example of successful outcomes achieved, in this case by tens of committed people, is the Baltic Sea Smart-up project, where I participated in several innovation camps. New urban and circular practices, concepts, innovations, and solutions were developed by the enthusiastic participants. The project created a whole new community to discuss and interact with during the camps, as well as between and after the camps. This community also invited, and keeps on inviting, us policy-makers from the Baltic Sea Region to collaborate, learn, and co-create political solutions.
Naturally, all societies are full of big and small concerns and good practices for solution opportunities. There is an immeasurable number of useful and even outstanding reports and plans available to be found and taken to reuse. We should even define this as the circular economy of knowledge, to rediscover documented ideas, insights, prototypes, concepts, and other similar knowledge outcomes.
What could this circular economy of knowledge mean in practice, for example, in tackling climate change? I have chaired the European Committee of the Regions official delegation in recent COPs in Paris, Marrakesh, Katowice, and Madrid. Next COP, already the 26th in the order, will bring together thousands, even tens of thousands, experts and decision-makers. This COP26 in Glasgow needs to be the COP moving to action. Let's use this climate conference between governments and other parties to showcase what the cities have already done, what they will do in the next years, and how they are accelerating their actions. Climate change is not waiting. Cities and regions need to show their best ways to mitigate it.
Markku Markkula, President of the Board, Helsinki-Uusimaa Regional Council
Image credit Anni Levonen/Uudenmaan liitto
Return to listing