News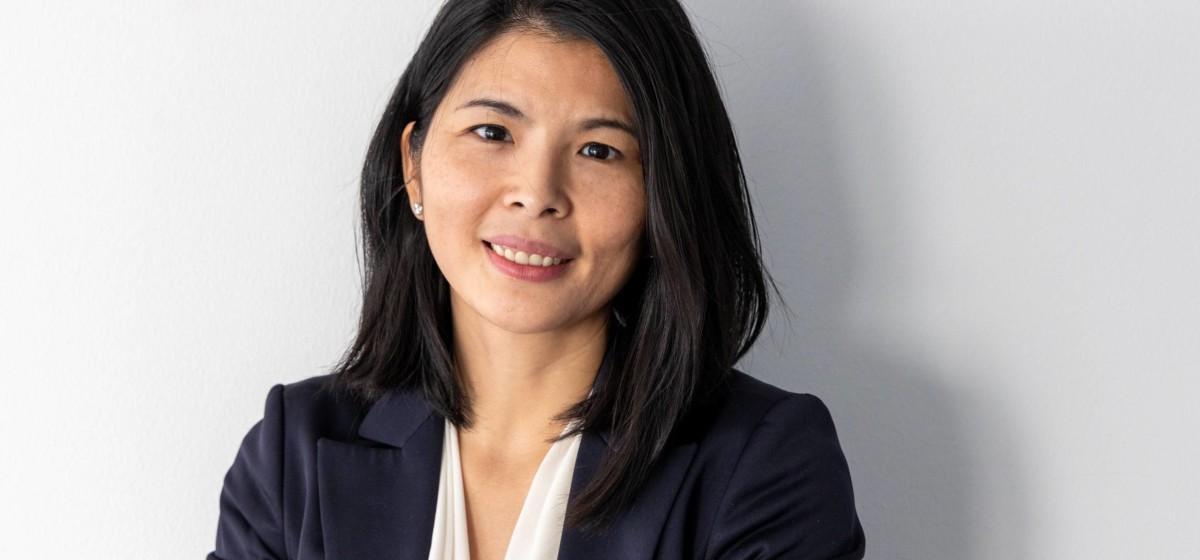 Voices from the Region: Why green, digital and entrepreneurial?
There is only one planet Earth, yet by 2050, we will be consuming natural resource as if there were three. In response to this environmental emergency, Helsinki-Uusimaa has launched European Entrepreneurial Region 2022 to promote green and digital growth in a bid to achieve carbon neutrality by 2030.
This column is part of our new series "Voices from the region". Our stakeholders are writing columns related to smart specialisation, EU affairs, research, development and innovations from their point of view.
"What do you want to be when you grow up?" is a magical question that inspires both children and adults. When they share their vision of the future, children's eyes sparkle, and the adults who inquired smile in return. The future is infinite. Even space is unlimited.
Yet I approach this question with apprehension.
As a regional developer, the vision for the future drives my daily work. What kind of future can we offer the generations to come in Helsinki-Uusimaa and Finland? What must we do now to create conditions that will grant them the freedom to choose what they want to be? How do we balance preserving Mother Earth with enhancing wellbeing through economic activities?
None of these questions can be answered or solved in isolation. To achieve that concerted effort, Helsinki-Uusimaa has set the goal of becoming climate neutral by 2030. The Climate Neutrality Roadmap, Regional Innovation Strategy and Uusimaa Regional Programme are adapted to foster societal transformation and increase investment in regenerative and sustainable innovations. The launch of the EER 2022 is one of the small steps we strive to achieve that sustainable future. Simply put, we need systemic coordination to bring public and private actors, researchers, educators and citizens to collaborate locally and internationally to fulfil this mission.
Why entrepreneurship for promoting sustainable recovery?
Traditionally, the definition of "entrepreneurship" includes starting a new business, scaling for profit and creating business capital. A more recent definition, however, includes innovation, making entrepreneurship about pursuing opportunity beyond resources controlled and about changing the world. In this view, entrepreneurship can be found across several types of organisations—private, public and educational. This understanding resonates with the EER designation. An entrepreneurial region should be a force of change that has long-lasting positive impacts on citizens, businesses, and the environment. And that is who we are—a region of entrepreneurship and sisu.
Helsinki-Uusimaa contributes to 39 percent of Finnish national GDP and is the birthplace of many breakthrough research and innovations. This requires the so-called entrepreneurial mindset and spirit with which people and organisations pursuit progress and development. That relies on creativity, resourcefulness and perveance even given little or no resource. I believe in entrepreneurship is path to sustainable recovery. It breeds innovation, and innovation enhances productivity. With higher productivity and by working with smart and responsible innovation and value, it can result in sustainable economic growth.
European Entrepreneurial Region 2022 drives green and digital entrepreneurship
Helsinki-Uusimaa has committed to boosting entrepreneurship and innovation since 2011, when it was awarded the EER label for promoting youth entrepreneurship. The COVID-19 pandemic has since made clear that entrepreneurship and innovation are critical for Helsinki-Uusimaa and that a circular economy and increased digitalisation are primary strategies for mitigating and restoring the region's environmental degradation.
In the fight against climate change businesses will have a major impact, as per the Paris Climate Accord, they account for 60% of emissions cuts by 2030. If engaged and given tools, they will become part of the solution, reducing emissions and waste and contributing to cultivating a liveable planet.
To foster a circular and digital entrepreneurship ecosystem in Helsinki-Uusimaa, the EER 2022 will work towards creating awareness and developing the competence of SMEs in digitalisation and sustainability, encouraging the adoption of new business models and new opportunities for sharing in a circular economy and supporting the expansion of green businesses in key clusters and their access to the global market.
Call for collaboration for a sustainable future
Coming back to the questions and the pursuit of a sustainable future, individual stakeholders, including myself, can feel overwhelmed, isolated or simply incapable of effecting meaningful change. But if we collaborate and join force, we leave no one behind and we can ignite systemic change through innovation and entrepreneurial activities in which we all participate.
As one of the keen doers of the European Entrepreneurial Region 2022, I warmly welcome everyone to join us in the movement of driving green, digital, and entrepreneurial Helsinki-Uusimaa! You could follow our hashtag #EER2022Uusimaa and use it to promote your efforts in the green and digital transition. It's time we put the health of our planet first, pursuing green and digital growth for the Helsinki-Uusimaa region, Finland and beyond.
Let's make the possibilities for our future generations infinite.
Project Director Christine Chang, Helsinki-Uusimaa Regional Council
Image credit: Anni Levonen
Return to listing