Cases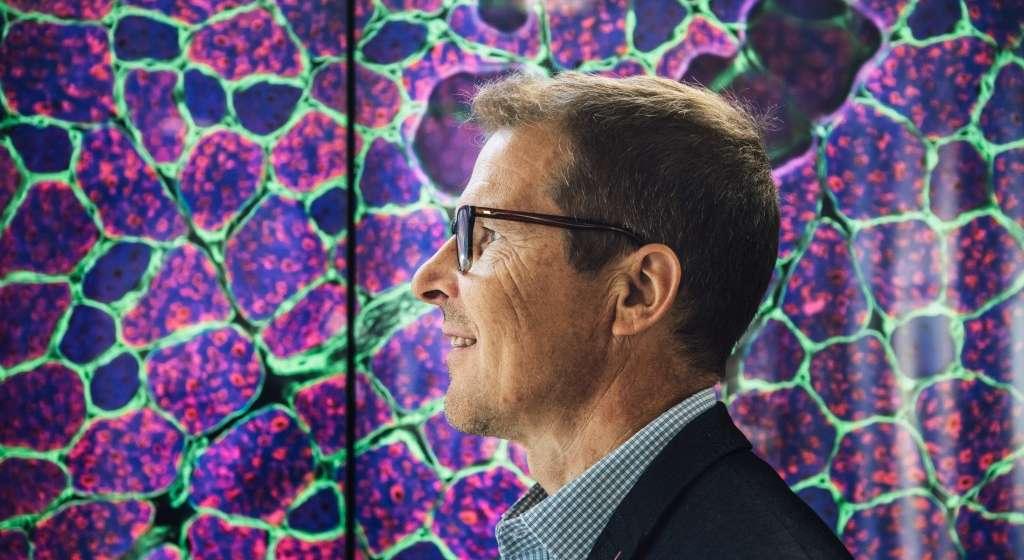 Industrial modernisation
Aiforia™ revolutionizes the work of pathologists
In the future health care professionals have to face larger workload than ever before. As lifetime expectancy raises, cancers and other diseases become more common. The Helsinki-based medical technology company Fimmic has introduced a solution for health care systems struggling in this remarkable turning point.
Fimmic's innovations help pathologists who have a constantly vaster amount of tissue samples to analyze. Fimmic has developed Aiforia™, a software platform that helps pathologists to analyse and share tissue samples accurately and more efficiently.
One of Fimmic's founders, Kari Pitkänen is excited about the company's versatile innovation.
"There is nothing like Aiforia™ anywhere in the world. We combine digitalisation with artificial intelligence in a way that benefits both the pathologist and the patient", he says.
In other words, Fimmic has developed Aiforia™, a versatile deep learning AI tool, like pathologist's tireless assistant, which frees pathologists to focus on the most challenging cases.
Smooth sharing and deep diagnosis
Aiforia™ enables pathologists seamless sharing of digitized images of tissue samples anywhere over the cloud. This means an end to the sending of sample glasses by mail.
The high performance image servers enable fast and smooth panning and zooming across the samples. All one needs to view images is a modern browser and an internet connection.
Fimmic's other innovation is the use of deep learning -based image analysis. Artificial neural networks are trained to examine the samples and recognise certain features in them. The training happens by giving the application thousands of examples in tissue images. The application learns to identify the important features and to quantify them.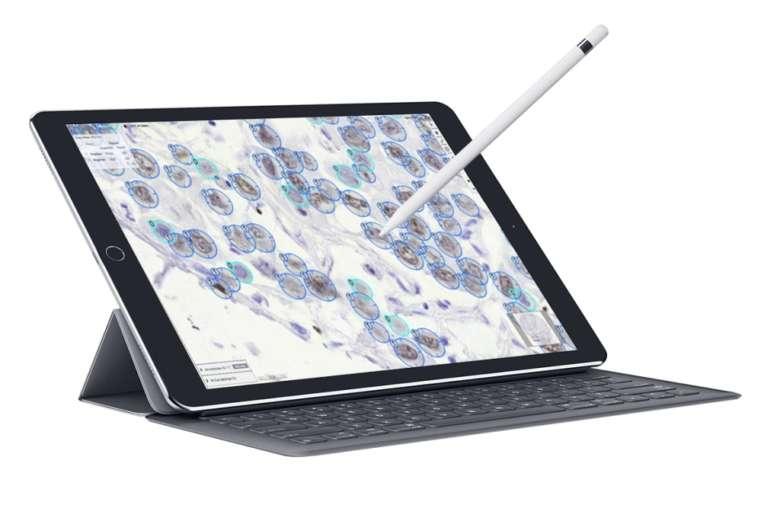 Assisting instead of replacing
When talking about artificial intelligence, a question rises whether it could make human professionals unemployed. Kari Pitkänen sees it impossible in Aiforia's case.
"The amount of tissue samples will increase so much in the future that without this kind of innovation pathologists would not be able to analyze them all. What should be remembered is that our application never makes the final decision considering the patient's care. It only assists the pathologist", Pitkänen says.
Better health care all over the world
Fimmic has sold its first-generation Aiforia™ (then it was called WebMicroscope) Platform since 2014. The software is used in various countries in Europe, North America and Middle East for different applications ranging from basic medical research to drug development and education. Aiforia is used to teach anatomy and pathology to medical and veterinary students in several European universities. The company is still interested in taking over new countries and finding new partners abroad. Pitkänen hopes that in the future Aiforia is used all over the world.
"We launched the next-generation deep learning -based image analysis platform in March 2017 with excellent feedback from both end-users and industry".
At the moment Fimmic has approximately 16 employees: programmers, biologists and scientists. Fimmic is also open for cooperation of many kinds.
Pitkänen believes that pathology is facing a remarkable change. In the future artificial intelligence and deep learning will also be used in many other sectors from law firms to industrial companies, where it is already used in quality control. Pitkänen says that Aiforia itself can make pathology related health care systems all over the world better and more reliable.
"We can make an impact on the workflow efficiency of hospitals and, most importantly, the patients' safe care."
Featured image: Pictures taken by Aiforia™ can look like artwork. Kari Pitkänen stands in front of a picture of a fluorescent dyed rat's muscle tissue.
Aiforia
founded as a spin-off company from the Finnish Institute for Molecular Medicine (FIMM)
Previously known as Fimmic Oy
For further information, please contact:
Kari Pitkänen
Director of Business Development, Co-founder
LinkedIn
Return to listing
Aiforia
founded as a spin-off company from the Finnish Institute for Molecular Medicine (FIMM)
Previously known as Fimmic Oy
For further information, please contact:
Kari Pitkänen
Director of Business Development, Co-founder
LinkedIn