Cases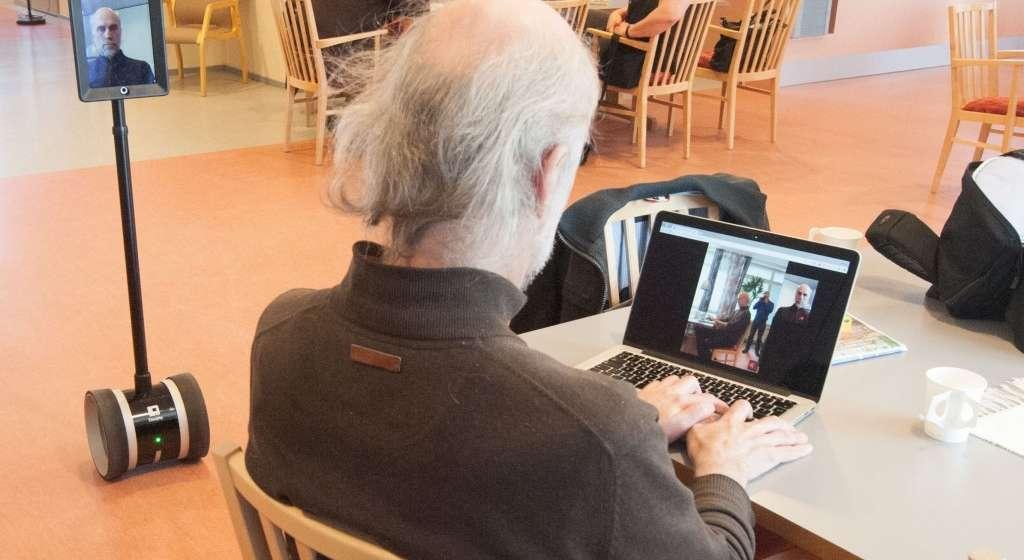 Citizens' city
Can robots solve people's growing need of health services?
There are two parallel revolutions currently taking place in post-industrial societies, including Finland. One is the enormous growth in the demand for welfare and health services and the other is the rise of new generation cognitive robots.
Can we make use of these parallel revolutions and benefit from cognitive robots in welfare and health services? The ROSE project researches these possibilities.
The use of service robots is close
The use of robots in providing health and welfare services is in our reach but while service robots have great potential for health and welfare, the application area is challenging due to centrality of ethical and social issues and the strong role of legislation. According to ROSE, the development of service robot starts from the user.
During the first year ROSE intends to identify needs and desires of users (elderly people and professionals) as well as to remove unreasonable expectations and unfunded fears which are attached to the robots. Far too often do people argue that robots will simply replace humans. Robots should not be seen replacing humans.
For example one researched application is the remote presence of a service robot. In its simplest form, this means a pad on wheels that allows a nurse to move around an elderly person's apartment to have an overall picture of a person's situation.
The ROSE Project adopts a multidisciplinary and holistic approach
Most research activities in cognitive robotics are still technological. In contrast, ROSE project adopts a multidisciplinary and holistic approach to study how advances in robot and perception technologies allow product and service innovation. The ROSE project strives for the renewal of welfare services that are developed jointly with the service users and other stakeholders.
In addition, the uptake of the new services requires the study of ethical issues and stakeholder participation.
ROSE is a research project funded by Finnish Academy.
Consortium partners are:
Aalto University, Laurea University of Applied Sciences, Lappeenranta University of Technology, Tampere University of technology, University of Tampere and VTT Technical research Centre of Finland
For further information, please contact: 
Ville Kyrki
Professor
ville.kyrki@aalto.fi
Paula Lehto
Principal Lecturer
paula.lehto@laurea.fi
Return to listing
For further information, please contact: 
Ville Kyrki
Professor
ville.kyrki@aalto.fi
Paula Lehto
Principal Lecturer
paula.lehto@laurea.fi