Cases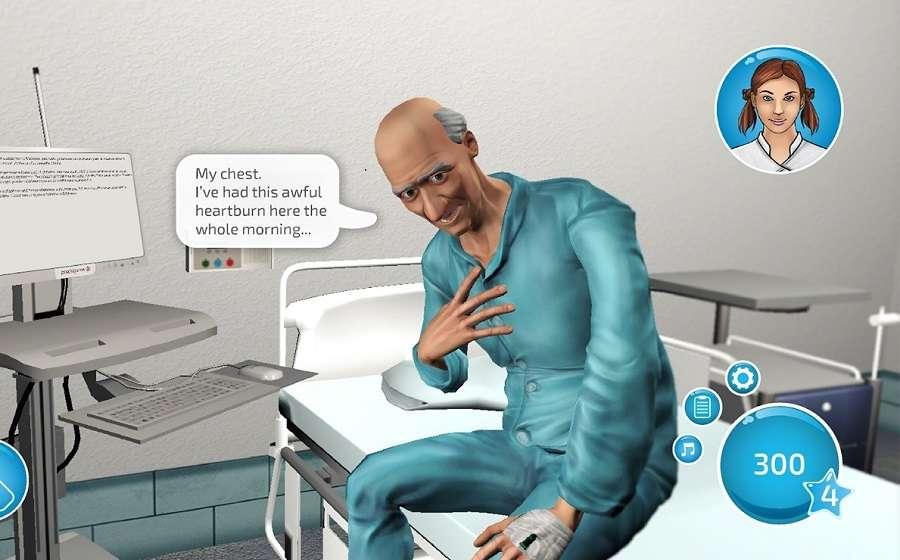 Citizens' city
Serious games in healthcare education
Developing simulation games for healthcare education requires knowledge on nursing, pedagogics, game design, user interface development, game programming, and computer graphics and animation. All these competence areas are covered in Metropolia University of Applied Sciences.
CareMe® is a simulation game for healthcare education developed in Metropolia. In the simulation game, learners simulate real-world situations and emulate the roles of healthcare professionals. The game consists of patient scenarios, which are events designed around a specific clinical situation requiring clinical reasoning. During gameplay, learners developed their clinical reasoning skills in different clinical situations and patient scenarios. CareMe® can be used in healthcare education and it can be used for continuing training within healthcare organisations.
Learning through gaming
The use of serious game in healthcare education is growing because of their ability to engage and immerse learners in the game world. Serious games integrate learning objectives and gaming elements, such as a 3D character (the patient) in a 3D environment, interactivity, immersion, feedback, and competition. In games, students become actively involved with the patient and the situation. Learners can apply previously acquired theoretical and practical knowledge and experiences of patient care in resolving patient scenarios. Simulation game provides safe learning environment to practice clinical skills without harming real patients. Through gaming, students are better prepared to real life situations.
From project to a startup company
Multidisciplinary team including nursing students, nurse educators, researchers, and game designers from Metropolia developed the CareMe® simulation game. When the development project ended in Metropolia, the multidisciplinary team turned into a startup company, Practigame Oy. Practigame is gamifying healthcare education for making it more efficient and engaging.
New projects coming up around the theme
Health Care is only one example of where the usage of serious games increases. More opportunities for independent study are needed in education. Learners of today favor learning environments corresponding with real life, where you can participate by doing. In Metropolia we are developing projects with focus on serious games, supporting new startups and developing education so that it will better produce future professional for serious games applications.
CareMe project has ended.
Metropolia University of Applied Sciences
Finland's largest university of applied sciences
16,200 students
69 degree programmes – 12 of them in English
See website
For further information, please contact:
Päivi Haho
Principal lecturer
+358 40 167 7990
paivi.haho@metropolia.fi
Jaana-Maija Koivisto
Lecturer, Health Technology (CareMe®)
+358 40 630 1871
jaana-maija.koivisto@metropolia.fi
Return to listing
Metropolia University of Applied Sciences
Finland's largest university of applied sciences
16,200 students
69 degree programmes – 12 of them in English
See website
For further information, please contact:
Päivi Haho
Principal lecturer
+358 40 167 7990
paivi.haho@metropolia.fi
Jaana-Maija Koivisto
Lecturer, Health Technology (CareMe®)
+358 40 630 1871
jaana-maija.koivisto@metropolia.fi