Cases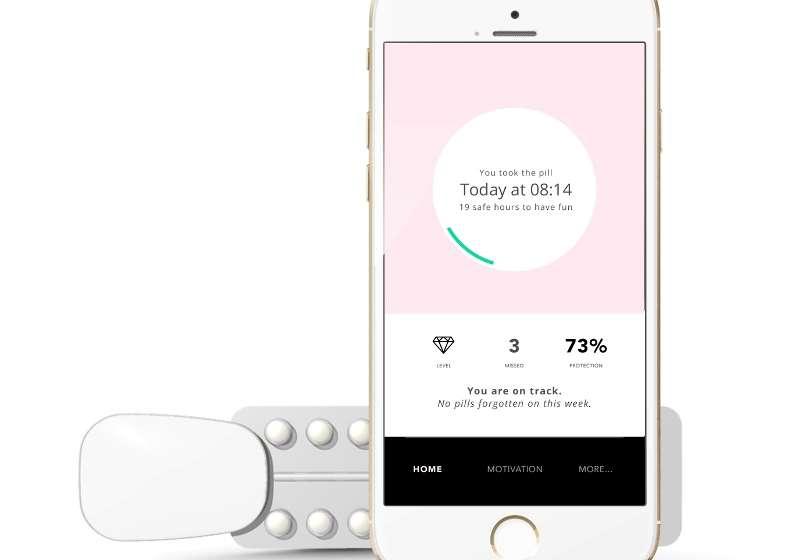 Industrial modernisation
Smart pill reminder brings medication to the digital age
Surely many of us know feeling when you suddenly remember "Did I remember to take the pill?". That's the uncomfortable thought a startup called Popit wants to get rid of.
Popit started with a simple question: why in this day and age it is not yet possible to automatically track pill consumption. The question evolved into an idea and the idea into a product. Now it is possible.
The solution is simple. A device called Popit Sense is attached onto the pill sheet where it detects with patented technology when a pill is 'popped'. The app registers this automatically. If no action has been registered, the app alerts the user. This is what differentiates the Popit smart pill reminder from generic pill reminder apps. It requires no manual input and the reminders sound off only if the patient has forgotten the pill – or is about to forget.
The solution is especially useful for patients using daily medication that cannot be missed, such as birth control pills. Popit is targeting this over 100M user market first. Popit Sense supports the majority of birth control pill brands on the market and it can be used with also other pills that come in a blister pack. These include e.g. allergy, cholesterol, anti-hypertensive and type 2 diabetes medications.
At its core Popit Sense addresses the global medication adherence problem (patients not taking their medication according to guidance), which is one of the reasons it has also garnered interest from major pharmaceutical companies. Popit is planning to launch a pilot later this year together with Kuopio University Hospital.
For further information, please contact: 
Teemu Piirainen
CEO
+358 44 222 6666
teemu@popit.io
Return to listing
For further information, please contact: 
Teemu Piirainen
CEO
+358 44 222 6666
teemu@popit.io