Cases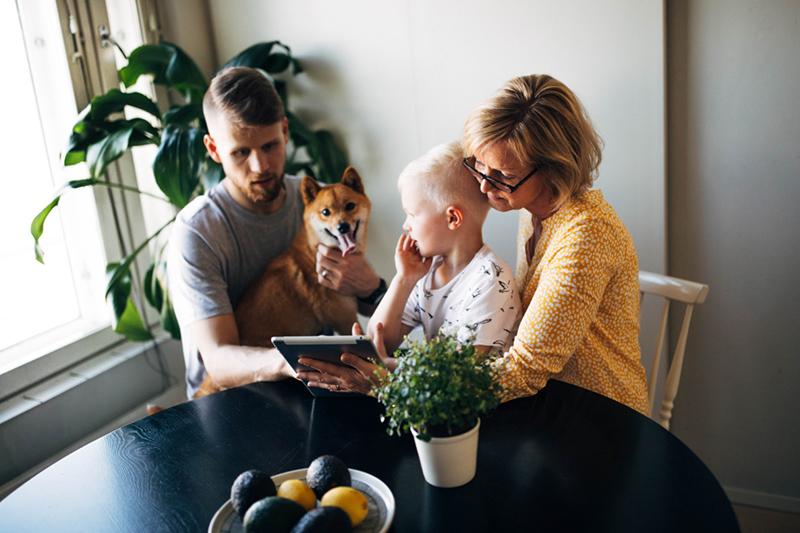 Industrial modernisation
Kaiku® Health guides cancer patients throughout treatment and recovery
Kaiku® Health guides the patients and gathers data on treatment outcomes. Receiving a cancer diagnosis is often a life-changing moment.
The road to recovery can be strenuous, which is why all possible means of support are needed to empower the patient throughout treatment and recovery.
In 2012, Netmedi started developing a holistic digital solution, Kaiku® Health, to support the individual treatment of each patient and enable an automatic follow-up on treatment outcomes.
Currently Kaiku® Health web application has 25 + adverse event follow-up templates for multiple cancer and therapy combinations, over 11k patient users and 20 public client references in Europe. Fully extensible and configurable technical platform has been applied to the follow-up on patient-reported outcomes also in other therapy fields, such as fertility treatments and occupational health care.
A holistic web application for human-centric care
Kaiku® Health guides the patients through treatments and recovery. It asks the right questions at the right time according to the therapy phase, provides advice and enables secure communication online with the care team.
– For a cancer patient whose life has been devastated by cancer diagnosis, Kaiku Health provides an extremely convenient means of communication. As a Kaiku Health user, I know I can get in touch with the hospital, hassle-free, says Pertti, a prostate cancer survivor.
Automatised management of adverse events and patient-reported outcomes provides the care team with accessible and useful patient data to support decision making. This enables the care team to treat the patients more effectively according to their individual needs. Kaiku® Health also identifies patients that are most urgently in need of help and enables effective day-to-day communication with many patients. Hospitals using Kaiku® Health have seen a tenfold increase of outcome data points, enabling better analysis and benchmarking on short- and long-term efficacy of cancer treatments.
– With Kaiku Health we are able to continuously monitor the progress of treatment, to react to alarming symptoms, as well as to develop treatments further based on the accumulated data. After all, only the patients themselves are best aware of changes in their well-being and know when to report possible warning signs to the care team. With Kaiku, patients can do this any time – regardless of their location, says Christian von Briel, specialist for radio-oncology at Hirslanden Hospital Group.
Co-working towards the future of data-driven health care
Kaiku® Health is built in continuous collaboration with patients, healthcare professionals and researchers. All sharing mission to improve quality of life through health data science.
Inspired to take the next steps in digital health care together with Kaiku Health? Contact Lauri Sippola, CEO.
Kaiku Health:
Founded in 2012
30+ in staff
For further information, please contact:
Lauri Sippola
CEO and Founder
+358 40 744 7481
lauri.sippola@kaikuhealth.com
Return to listing
Kaiku Health:
Founded in 2012
30+ in staff
For further information, please contact:
Lauri Sippola
CEO and Founder
+358 40 744 7481
lauri.sippola@kaikuhealth.com