Cases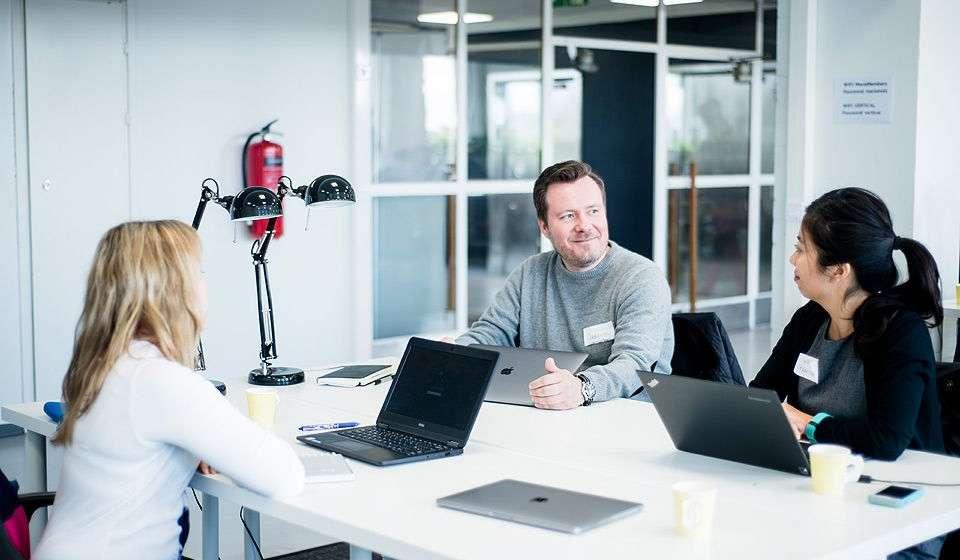 Industrial modernisation
Augmenting health focused growth companies' competitiveness together
Finland has become an internationally recognized country for innovation in the healthcare industry. Helsinki Region has led this development with over 10.000 people working in the life science and healthtech sector.
The country has also seen a rise in the number of startups choosing the healthcare sector as their core focus. Events and activities such as Upgraded Life Festival and Terkko Hub have made the Helsinki Region the center of healthtech innovation.
Helping health startups to work with corporations and public entities has always been in the core of the activities for Vertical. Vertical is not a startup accelerator. Nor are they a traditional business consultancy. They are the world's first business augmentors. This is why, together with the Helsinki-Uusimaa Regional Council, they are excited to launch a new Vertical Growth Track , an 8-month program for growth stage startups focusing on creating and solidifying their offering and sales process to enable locking down deals. The first program will run from February to October 2018.
"We believe this new initiative will provide startups a unique path to collaboration with private health companies located in Helsinki Region while helping them to fine-tune and solidify their growth and sales strategies" – says Eero Toppinen, Venture Analyst and Project Manager of Vertical Growth Track.
To be eligible, the startup teams have to full-fill the following criteria:
Healthcare data focus
Problem-Solution fit stage
Seed or Series A
In addition to the opportunity to work with some of the largest private companies located in the Helsinki Region, the participating startups are assigned a personal strategic coach (Augmentor) as well as meeting regularly with Growth Coaches and healthcare professionals.
Furthermore, the selected teams will gain insights and work hand-by-hand with their Augmentors and Growth Coaches on creating and solidifying their offering and sales processes to enable locking down deals as well as generating a solid pipeline of prospect clients and bringing efficiency to the process.
In addition, the selected teams will also attend one domestic and one international event focusing in the health industry and will get access to Vertical co-working space at Maria 01, one of Europe's biggest innovation hubs.
Without further ado, these are the 4 first startups chosen to participate in Vertical 's Growth Track:
Practigame
Practigame complements traditional healthcare education methods with safe and cost-effective simulation environments. By using engaging gaming elements in virtual simulations and integrating the clinical reasoning process into the game mechanics, the company enhances the development of clinical reasoning and offers meaningful learning experiences
Etsimo
Etsimo is a mobile AI self-diagnosing tool mimicking the doctor's behavior
KAMU Health
KAMU is an evidence-based, medical-grade service for people with asthma developed with, and for, its users.
Lifted
Lifted is an easy path to improved wellbeing and performance.
This article has been edited in 9.9.2020.
Vertical
An innovation company
Over 70 projects together with all kinds of growth companies
For further information, please contact: 
Eero Toppinen
Associate
+358 40 674 0000
eero@vertical.vc
Return to listing
Vertical
An innovation company
Over 70 projects together with all kinds of growth companies
For further information, please contact: 
Eero Toppinen
Associate
+358 40 674 0000
eero@vertical.vc