Cases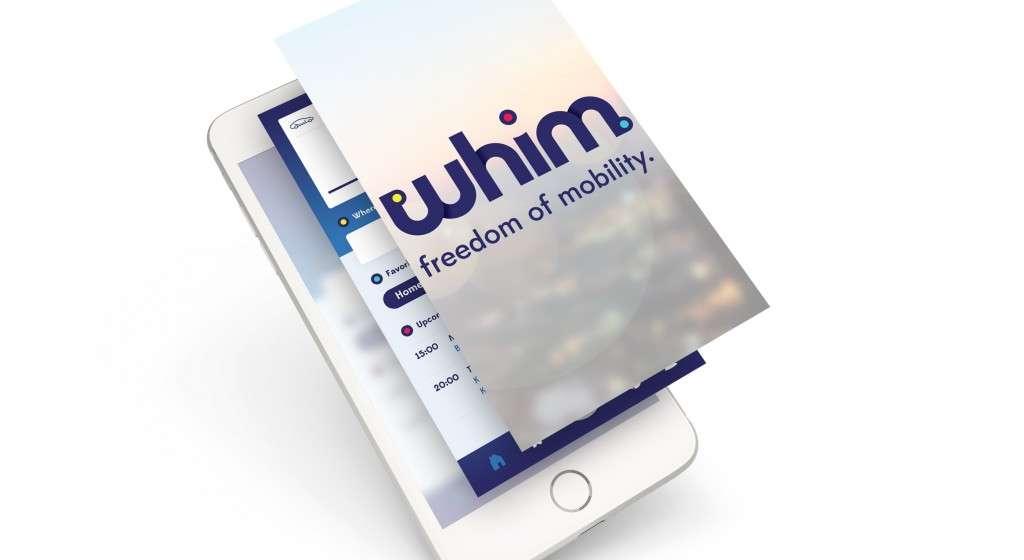 Industrial modernisation
Is Whim the Netflix of mobility?
With Netflix, instead of owning the movie you want to see, you pay an operator that owns the rights to distribute the films. With a monthly fee, you can watch as many movies as you wish. What if, for a fixed price, you would have access to all means of transport provided through one service-provider?
This is how the company MaaS Global sees the future of transportation.
The name of the company MaaS comes from the words 'mobility as a service'. MaaS means a model where all of customer's transportation needs are met by a single service provider that orchestrates the customer's expectations. For instance, if going to a birthday party in another city means taking the tram to the train station, then the train and finally a taxi, all costs and planning are done and paid for by the Whim app. In other words, the service combines options from different service providers into a single service: the hassle of planning and paying each trip separately is thus removed. In the future, for higher fees, the user can also have his or her plane tickets booked and have a taxi or a rental car waiting at the exit of the airport. The possibilities are limitless.
The need for personalization is reflected in a selection of price levels. For instance, at the moment 249 euros per month in Helsinki gives you access to unlimited city transport and 5 500 points which can be used as you like for taxis and car rental services. With 5 500 points, you will get for example 8 taxi rides (appr. 10 km/ride) and 2 days with rental cars, or if you don't need rental car services at all during the month, you'll get average 12 taxi rides in addition to the public transport. In the near future, Whim points can be used also for car/bike sharing services, taxi-like services or for example Segways, depending on the service offering in the area. Package prices will also vary depending on price level in a country. The type of service the customer gets – whether travelling mostly by an SUV or by tram – depends on the monthly fee he/she has paid.
Convenience of a private vehicle without the need of ownership
MaaS views transportation as an ecosystem rather than a network of individual and independent service providers. The boundaries between different transport modes can be blurred or they may even disappear.
"A tsunami of digitalization is about to hit transportation", says Sampo Hietanen, CEO and Founder or MaaS Global. "We want to offer possibility to get from car ownership to experience. Users are having all the time more and more great options for their daily mobility but all service providers are having their own applications and ways for compare, book and pay the tickets. We want to free people from this hassle and offer possibility to move on a whim."
MaaS Global wants to offer complete set of mobility and through that an alternative to owning a private car. No other current service provider can compete alone with car ownership and that is why we need an ecosystem to do that. In Helsinki region, local public transport provider Helsinki Region Transport (HRT), together with taxi dispatching company Lähitaksi and car rental company Sixt has proven that also traditional players can be leading the way how to become a forerunner and be the world's firsts to build smart cities through new service concepts. They have understood the importance of cooperation and new user needs that transport sector is facing through disruption.
Benefits for users, service-providers and the environment
The MaaS has many benefits for city-dwellers: it reduces congestion and promotes cleaner air. For transport providers, Whim offers a channel to reach customers, providing e.g. improved utilization rate during off-peak times for taxi journeys and rental car services, as well as customers from completely new segments. In the long run, the service providers can also improve their services based on wider commuter, and start planning and creating e.g. demand-based traffic and routes.
Public-health experts are also keen to see that the app can encourage healthier choices, such as walking or cycling. Emissions should also fall because of fewer vehicles riding the streets. Helsinki aims at making its centre free of cars by 2050 – not by banning them, but building a transport system that makes private car-use redundant.
A trillion-dollar market
The size of the mobility as a service market was just estimated by ABI Research to exceed $1 trillion by 2030. A service-oriented approach to the consumer's needs in transport are likely to change the market completely.
MaaS movement is spreading to other parts of the world too, but company believes its strength is in understanding the freedom of mobility. As The Economist also says: "Putting an independent tech firm like MaaS Global rather than an existing transport operator in charge of the app has some big advantages. A tech firm may be more innovative and more willing to take risks than a big incumbent."
The Whim app has recently started its pilot phase in the Helsinki region and is already negotiating with several countries around the globe. Company will expand to 3-4 countries in 2017.
"We are looking for innovative, fast-moving transport service providers to be part of the ecosystem straight from the beginning and get the learnings of how to be part of a trillion-dollar market business. All we need are open APIs to start with.", says Sampo Hietanen, CEO and Founder of the company.
Whim
The first all-inclusive MaaS solution
Developed by MaaS Global
For further information, please contact:
Jonna Heikkinen
Head of Global Business Development
jonna.heikkinen@maas.global
Return to listing
Whim
The first all-inclusive MaaS solution
Developed by MaaS Global
For further information, please contact:
Jonna Heikkinen
Head of Global Business Development
jonna.heikkinen@maas.global